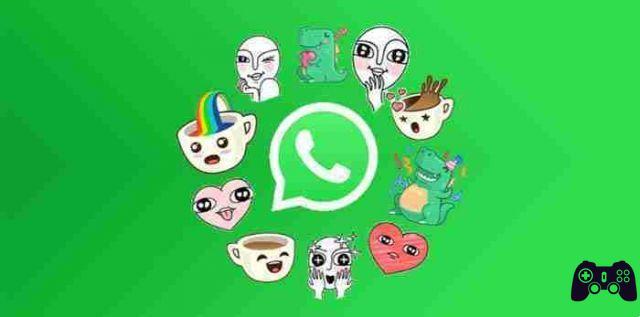 WhatsApp now allows its users to create custom stickers using the web app. Here's everything you can do with the new WhatsApp Sticker Maker.
Good news for WhatsApp users who love stickers! A new update for the web version of the instant messaging platform allows you to turn ordinary images from your computer into stickers.
Stickers are a great way to add personality and fun to your messages and this new feature allows you to be as creative and unique as you want.
What you can do with WhatsApp sticker maker
Like many other social media platforms, WhatsApp has long supported stickers. However, they were all supplied by third-party adhesive manufacturers. If you didn't want to use third-party sticker makers with WhatsApp, your only other option was to hope your contacts would send you funny stickers during texting, which you could then collect and use to create a sticker library.
However, with the new feature, you now have complete creative freedom to create as many custom stickers as you want and share them with your friends and family via WhatsApp.
To use the new feature, open and join a chat. Then, click the paperclip (attachments) icon, choose Sticker, then upload an image.
After that, you can customize your image with existing emojis, text, and even stickers, as well as cut it into the shape and size you want. To get a more enlarged finished product, crop or rotate the image you uploaded, as well as the transparent background.
Only still images can be used as adhesive material starting with this version. Videos and GIFs are not compatible. If you use them, the end result will be a still image of one of the frames of the video or GIF you uploaded.
You won't need advanced graphic design skills to create awesome stickers with WhatsApp Sticker Maker because it's so simple to use. Also, editing the stickers with the precision of a mouse pointer instead of using stubby fingers on the mobile is extremely convenient.
Conclusions
Sticker Maker will be available on WhatsApp's desktop apps in early December 2021. It may therefore arrive at the mobile version at some point, but WhatsApp hasn't confirmed this yet.