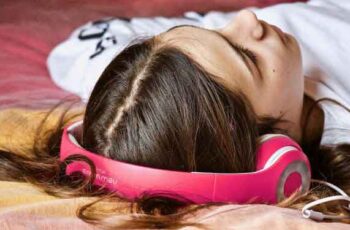 If you've heard of SoundCloud but aren't sure what it is, read on to find out. By now, most people have said goodbye to physical media. Although the vinyl is back a bit. This is because the early 2000s ushered in a new era of music distribution in the form of digital download stores and streaming platforms.
Apple introduced the iTunes Store in 2003, and we've seen YouTube Music, Spotify, Pandora, Amazon Music, and many more in popularity ever since. And if you're a music lover, SoundCloud is probably a name you've heard of too. In this article, we'll talk about what SoundCloud is, exactly what the platform offers, and whether or not you need to take your wallet out of your pocket to use it.
What is SoundCloud?
SoundCloud is an online audio distribution platform founded in 2007 by Alexander Ljung and Eric Wahlforss. They met while studying at KTH Royal Institute of Technology, a university known to be one of the best computer science schools in the world. Being linked by a mutual love for music, they decided they wanted to create something like Flickr or WordPress but in the audio field.
What started as a small community of artists to promote their audio offerings has become a strong choice for indie musicians to really make themselves known. Post Malone, Chance the Rapper, and Kehlani are just a few mainstream music artists who originally started their careers on SoundCloud.
SoundCloud is now a streaming service, a distribution platform for new and future artists, and an online community for fans. But in essence, SoundCloud lets you discover and listen to new music.
As of this writing, there are over 175 million registered SoundCloud users and over 200 million uploaded tracks. You can access SoundCloud from both the desktop website and the mobile app.
Is SoundCloud free?
Listening to SoundCloud music online is completely free and you don't even need to create an account to do so. To upload and comment on tracks, however, you'll need to register. Free users have an upload limit of three hours of audio, and file sizes cannot exceed 4GB. Also, a track created by a free user can only be downloaded a maximum of 100 times.
If your account exceeds three hours, the upload will be temporarily disabled. To continue uploading, you will need to make room for new uploads by deleting older tracks to qualify for the free limit or by upgrading to the paid Pro Unlimited plan.
What is SoundCloud Repost?
Repost is a small upgrade to the free basic SoundCloud account. For $ 30 a year, you can unlock the following features:
Load the track graphic
Monetize song plays
Get unlimited distribution on all major streaming services
Select which countries can play your songs
Put your songs in the best playlists
Promote on SoundCloud's Discover page
Split revenue with collaborators (e.g. bandmates or collective members)
Get access to the SoundCloud resource hub from music industry professionals
Get 1-day guaranteed service responses
What is SoundCloud Pro Unlimited?
Users who pay $ 144 per year for SoundCloud Pro Unlimited get access to all the basic features of the account, everything Repost has to offer, and a multitude of other features that might interest you if you're serious about music:
Upload songs up to six hours and 45 minutes long
No limit on the number of tracks uploaded or how many times your tracks can be downloaded
Replace an already loaded track with a new file (keeping plays, statistics and comments intact)
Stay more in touch with your audience with an advanced look at listener information
Disable comments and display of public statistics
Get discounts offered by SoundCloud hardware and software partners
Access to the exclusive Gobbler-SoundCloud audio plug-in suite
24/24 live chat support
What are SoundCloud Go and SoundCloud Go +?
You don't need to be a producer to enhance your SoundCloud experience. With SoundCloud Go for $ 4,99 per month, you can save SoundCloud tracks for offline listening and online listening without ads. SoundCloud Go +, which is priced at $ 9,99 per month, gives you high-quality audio and access to an exclusive library of Series A tracks that only Go + subscribers have.
How to Easily Download Songs from SoundCloud
SoundCloud is a great place to discover new music
SoundCloud is a streaming service, distribution platform and online community that still delivers on its initial promise of allowing users to discover and share all kinds of music. Even with the rise of competing platforms, it has managed to keep up with trends and continue to provide a space for artists to promote themselves.
Further Reading:
The best alternatives to Google Play Music and YouTube Music
Where to download royalty-free YouTube music for free
Spotify alternatives, the best 8
How to Download Reddit Videos with Audio
How to connect Spotify to Alexa