TIM has just announced a new promotion perfect for consumers who would like to exploit the potential of the 5G network. Advance 5G Unlimited it can be activated free of charge at all participating TIM stores and would seem to be very advantageous.
This rate plan has a monthly cost of 39,99 € by debit on credit card or current account. To activate a new SIM, a single initial contribution of 10 euros is required. In the bundle are included Unlimited gigabytes. Customers will be able to rely on the 5G network, if it is available in the reference area, and surf the internet at maximum speed of 2 Gbps.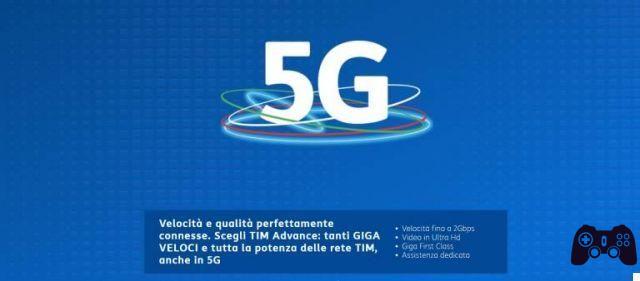 Recently, the merger between Vodafone Tower and INWIT has ensured a noticeable improvement in the 5G connection, making this offer very attractive. TIM also offers its customers the opportunity to purchase some 5G devices at advantageous prices: the installments start from 0 per month.
In addition, they are also present unlimited minutes and messages Towards all. Those who activate the promotion will be able to access for three months a TIM Games at no additional cost. This service allows you to play some video game titles in streaming on your TV. All other information is available on the operator's official website.
Oppo Reno 5G, with 8 GB of RAM and 256 GB of internal memory, is available for purchase on Amazon, with a special discount. this address.