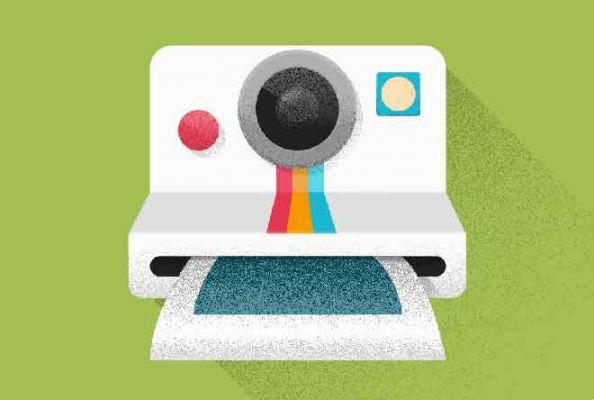 Are you looking for sites full of free images to download in high resolution? Here I will show you the best platforms from which you can download free images to use on your blog, website or social network. If you are starting a new digital project, one of the first things you will need is high quality audiovisual material.
While premium images are the best option for both quality and quantity, the normal thing is that not everyone has the money to invest. Therefore, free download image sites are more than enough if we are on a tight budget.
Where to download free high resolution free photos to use on your personal or business website? Below are the best free image sites to download for your blog or business site.
The best free image sites
1) Freepik
With Freepik you will have access to thousands of graphic resources in jpg, psd and ai format, so you can edit any multimedia file you want to your liking. All free downloads can be used without limitation, as long as you give the required credit for each image.
This free image site is also in Spanish and is one of the best sites full of free images available for any type of project. At the moment, this is one of the main media files I have used for my blog posts.
2) Pixabay
Pixabay is a very popular free high resolution image site. In it you can find more than 400.000 photos to download for free, as well as free vector images, of authors who just want to freely share their creations. The Web site Pixabay.com offers a large amount of content to illustrate any type of blog.
It's ideal for bloggers of different topics, as you can use free photos from Pixabay without even having to create a user account (and in many cases, a link is not required to quote the author).
3) iStock
iStock was a very original site of free images and royalty-free files (photos, vectors, illustrations, video and audio). Following the acquisition of iStockPhoto.com by Getty Images, that changed. It now only offers little free material on a weekly basis, but I wanted to keep it on this list due to the great quality of its resources.
He started in 2000 as a pioneer of the Internet photography site. IStockPhoto has become one of the most profitable and successful online places in the world for user-generated content.
4) Foodiesfeed
Foodiesfeed.com is a free image site that provides food photo and to gastronomy in general, for free use on social networks, websites or blogs.
5) Picjumbo
Picjumbo.com is a totally free high resolution copyright free image site for both commercial and personal use. It has a large variety of categories.
6) Stocksnap.io
On the StockSnap.io website we will find free high definition multimedia files (without copyright restrictions), for all those who try to make their blogs or social network profiles more attractive.
7) Pexels
Pexels.com provides free high resolution images for designers and bloggers and high quality photographs that they can then use in their blogs, social networks or professional and personal projects on the Internet.
8) Freeography
Gratisography.com offers free high resolution photos for use in your projects or websites.
9) Jaymantri
Jaymantri.com is a good online platform for downloading free photos, although it doesn't have a large stock.
10) Picografia
Picography.co provides free high resolution photos for use on your blog or social networks.
11) Magdeleine
Magdeleine.co allows you to download free images every day in high resolution.
12) Freevectors
FreeVectors.net is a small community of graphic fun lovers who share PSD images for free. All the graphic resources of this site can be used free of charge for personal purposes and, moreover, many of them can also be used for commercial purposes.
13) Stocksy
Stocksy.com gives us access to free high resolution media files.
14) Designrush
Designrush.com is all you need for your personal or professional creative projects, here you will find vintage or modern content labeled as "Public domain".
15) Unsplash
Unsplash.com provides free high resolution photos for all those who need to share this quality visual content on social networks or blogs.
By subscribing to Unsplash you will have access to 10 articles in HD that automatically renew every 10 days.
16) Designerspics
Designerspics.com is a royalty-free visual content platform for personal and commercial use. Also, there is no need to give any credit to the original author.
17) Publicdomainpictures
PublicDomainPictures.net is another free image site on the Internet that also provides us with public domain portraits. In it you can download high quality or even HD photos upload your own.
18) Depositphotos
Sp.DepositPhotos.com is an online site that has a large repertoire of paid photos, but also has a large content section free!
19) Vecteezy
Vecteezy.com is one of the royalty free image banks and has one of the largest numbers of vectors in the world. In this platform you can find all kinds of free vector images for different types of needs, such as: for the cover of a post or simply icons to include in your projects.
20) Flickr
Flickr.com is one of the largest social networks on the planet for sharing visual content. But that doesn't stop there, it could also be considered one of the largest free image sites in the world today.
In this social platform, you will have access to all kinds of graphic resources from very varied authors and with or without free or free usage rights Creative Commons licenses "CC".
21) FreeImages
As its name in English (Freeimages.com) indicates, here you will find all the illustrations you need to integrate into your content, as well as any project that requires the inclusion of this type of file. To download free photos you need to register for free, to be able to choose from its huge database.
22) Stockvault
Thanks to its powerful search engine, on Stockault.net you will be able to find exactly what you are looking for, whether it is an image for your company page or a vector image for the cover of your articles.
23) Adobe Stock
(Fotolia is now Adobe Stock) Stock.Adobe.com is one of the largest paid image sites in the world, but it also has a welcome offer of 10 free photos that you can download when you sign up for their service.
24) Shutterstock
So, if you haven't been lucky enough to find what you need among the millions of free media files on previous platforms, here's Shutterstock. This site chock full of free images, videos, vectors, illustrations is the largest HD image download site in the world.
Shutterstock.com is the ideal place to find what you are looking for and at a fairly affordable price. It has more than 215 million high quality photos. Also, if you are registered on their website, you will have the option to download one free graphic resource per week.
Read also: How to resize a photo, all methods
Conclusion
Thanks to this wide variety of free high resolution image sites (or platforms to download free photos online), you will be able to make your website or the content you generate on your personal or professional blog a much more attractive look.
Further Reading:
How to create a photo collage using Google Drawings
Where to download free and safe programs
5 best alternatives to Adobe Spark
Free Mobile Wallpapers, the best sites
Best file compression software