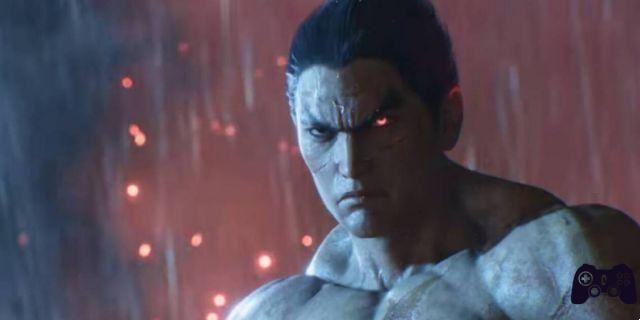 After some surprise appearances, with a couple of trailers that have been able to create hype in the fans, Tekken 8 is ready to make its first official appearance. Bandai Namco's title, in fact, has just announced its presence at The Game Awards to be held next week. The fighting game, now in its eighth version, will therefore show some more details relating to the next chapter of this historical series (find Tekken 7 on Amazon).
The announcement comes from the game's official Twitter account, which, in the past few hours, has released a tweet to announce its presence at the event. The post includes a short teaser in which we can read the "GET READY" notice, be ready, and memorize the date of the next The Game Awards. Unfortunately, the developers have not released further information but, fortunately, we will have to wait a little longer for the TGA to kick off.
Everything we know about Tekken 8 at the moment is linked to two videos released by the developers in recent months. In the first, we simply saw the face of Kazuya Mishima, one of the historical fighters of the series, accompanied by the iconic phrase "GET READY FOR THE NEXT BATTLE" which invites us to prepare for the next fight. Later, however, during the State of Play in August, the developers presented the first real gameplay. Again, the protagonists are two of the historical characters of the series: Jin Kazama and Kazuya Mishima.
Probably, even during The Game Awards to be held on December 8, 2022, Tekken 8 will show new content which, possibly, will lead to a new trailer. The only way to know, however, is to wait for the start of the event which, as always, we will report on the virtual pages of Tom's Hardware. Furthermore, among the hopes of the fans there is also that of finally having a release date for the next chapter of the fighting game.
Before leaving you, we invite you to subscribe to our YouTube channel, where you will find insights, reviews and previews.