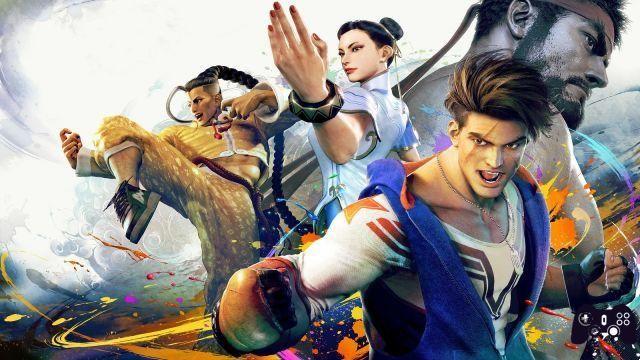 After Diablo 4, another store may have been responsible for a new release date leak. This time the game in question is Street Fighter 6, while the store in question is the PlayStation one. In fact, what appears to be the release date of the new Capcom fighting game has emerged on Twitter.
According to what was reported on the social network, the PlayStation store would have put the release date of Street Fighter 6 in plain sight. The PlayStation digital store indicates the release of the game for June 2, 2023, or towards the middle of next year. The store also indicates the presence of a Deluxe Edition, with additional content, such as for example one pass for one year of content.
Clearly, at present, we do not know if the release date will be exactly that or not. We already know that Street Fighter 6 will be available right next year, but at the moment Capcom has never indicated a real launch window. However, it is difficult to hypothesize that the game can debut in the autumn period, easier instead in the spring period. This is nothing new: most of the fighting games are published in decidedly more "quiet" periods than the most crowded ones of releases. The last chapter of Street Fighter was in fact released around February.
Uhmmmmmm did this just leak? #SF6 #StreetFighter6 pic.twitter.com/H4JP1AeG3B
— BestBrosPlay (@bestbrosplay3) December 8, 2022
News in this regard could come from The Game Awards 2022: the show, which will take place tonight starting at 2:00 Italian time, in fact, it will see Capcom among its protagonists. Considering the release date published on the PlayStation Store, it is very likely that the publisher and developer will be able to announce the release date during the evening. We will update you as soon as there is more news and information on the matter. Keep following Game Division for all the news and upcoming announcements from the world of video games.
Insights, reviews and specials are also waiting for you on our YouTube channel.