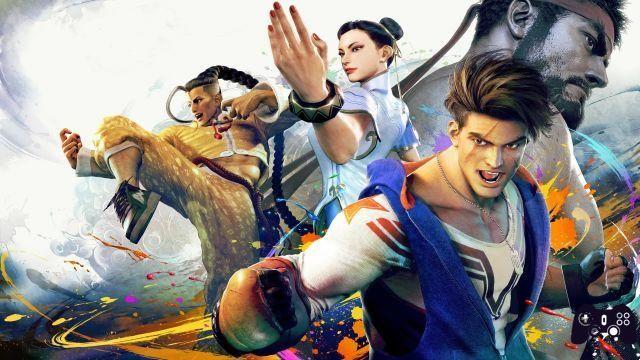 After the first test, Street Fighter 6 is now ready to be tried again by some selected users. As announced by Capcom, in fact, the fighting game will be the protagonist of a new closed beta, which will be held this month. Let's find out all the details about it.
As written above, the new beta will be available starting this month. It is a closed beta, therefore by invitation only: in order to have a chance to participate, it is necessary to register at this address. Exempted from this process are players who have already participated in the first closed beta, which they will of course have access to this second lap right away.
The closed beta will be held from December 16 to 19, 2022, on PS5, PS4, Xbox Series S, Xbox Series X and PC via Steam, with cross play enabled. Let's find out the modes included a little further down:
Match ranked
Match casual
Battle Hub Match
Open Tournament
Extreme Battle
Game Center
Training mode
In addition to the modes, Capcom also announced the presence of a new option to reduce input delay, which however risks creating tearing effects. However, the feature is definitely useful, especially for all those who use a 120Hz display for next-gen consoles such as PS5, Xbox Series S and Xbox Series X.
Street Fighter 6 is currently scheduled for 2023. The release date has not yet been announced, but it is very likely that Capcom can announce something about it during The Game Awards 2022, which will be held on December 9 at 2:00 Italian time. Obviously it is not certain that the publisher and developer can exploit that stage, but the recent rating in South Korea of ​​the fighting game could indicate that its release is not missing much. Continue to follow Game Division for all the latest news from the world of video games.
For further information, reviews and specials, we invite you to subscribe to our YouTube channel.