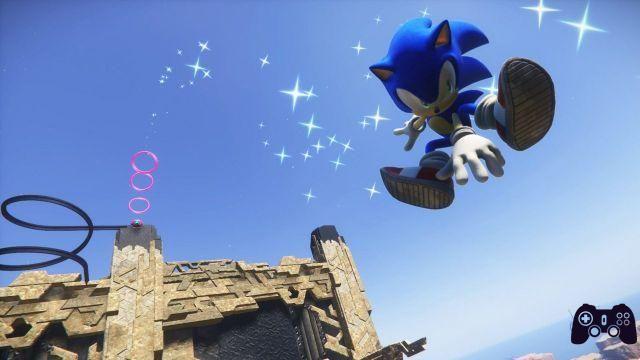 Among the numerous releases of the last few months, Sonic Frontiers is certainly one of the experiences that has most made players and historical fans of the SEGA series discuss. The supersonic blue hedgehog is back with a new game in the main saga, and although the trailers left many doubts, a large number of players are managing to appreciate the title. Now, weeks after its launch, SEGA reveals all those that will be next Free DLC which will further expand this experience.
The announcement arrived in these hours on Twitter, where the Japanese company has revealed with an image all that we have to expect from the future of Sonic Frontiers. As we can see from the post, the incoming contents are numerous and quite varied. SEGA has allowed us to take a complete look at all who will in fact be the DLC arriving throughout 2023, so that players can return to play the new Sonic title always discovering something new.
With the first update a trio of content will be added which will include: a Joke Box to listen to the magnificent Sonic Fronters soundtrack, the ever-popular photo mode and a new mode full of challenges to complete. With the according to update, however, we will celebrate Sonic's birthday with content not yet announced, the Open World Challenge will be added and we will meet a new Koco.
New modes, new Koco, new…playable characters!? More Sonic Frontiers content coming your way next year! pic.twitter.com/MoZ8Gtj4Ro
— Sonic the Hedgehog (@sonic_hedgehog) November 30, 2022
To close 2023 there will also be a third update, which will insert new playable characters like Tails, Knuckles and Amy Rose; in addition, a new story will also be added to be discovered. All this content will be free for those who own Sonic Frontiers (you can buy it on Amazon), but the release dates of the three updates have not yet been announced.
Before saying goodbye, we advise you to visit our YouTube channel, where you can find videos dedicated to the gaming world at 360 degrees.