Chinese benchmark platform Master Lu compiled the ranking of the most counterfeit smartphones of 2019 in China. Dominating are the fakes Samsung and Apple. To occupy the head is the W2018, the flip-phone of the South Korean company that has been a great success in the Country of the Dragon. According to the source, in fact, the counterfeit versions appeared in the database are 4.688.
In second position, we find the iPhone 8 with 4.445 copies followed by iPhone Xs Max and iPhone X with 2.499 and 2.130 devices respectively. The counterfeiting market has also touched brands such as Xiaomi, OPPO and OnePlus. Just recently, we told you that fake Xiaomi products were seized in India for a total of $ 18.252.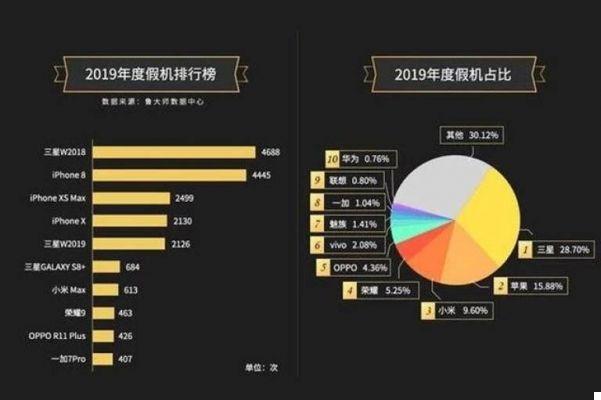 After the Galaxy S8 Plus in fourth position, we find the Mi Max (684), Mi 9 (613), OPPO R11 Plus (426) and OnePlus 7 Pro (407). Master Lu notes that out of a total of 6.639.704 smartphones tested during the year, 57.790 turned out to be false, with a percentage therefore of 0,87%. A low but still worrying figure. Overall, Samsung's counterfeit devices hold a 28,7% share, followed by Apple with 15,88%.
Counterfeit and non-original products still represent a big problem for many technological and non-technological companies, as they cause considerable economic damage to the latter. For this reason, we recommend that you always rely on authorized dealers or official stores. If the price is too low to be true, then it is not true!
Samsung Galaxy A40 with 5.9-inch display is today on sale su Amazon a 199 euro. .