After countless leaks and previews regarding its latest product, realme has finally announced to the world the arrival of its new smartphone from the "Number" series: realme 8 pro.
The smartphone differs a lot from the past offer and from the realme 7 Pro that we had the opportunity to try in the last part of 2020 and focuses everything on a photographic sector that (literally) promises the stars.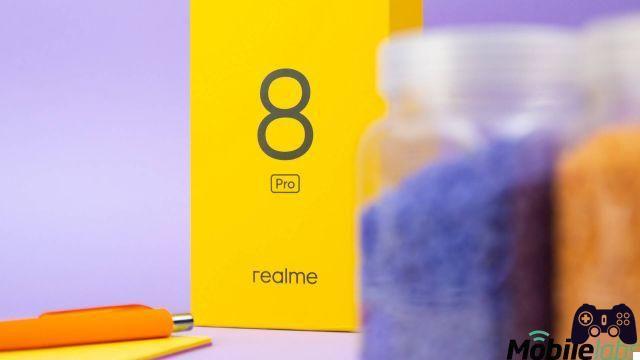 In an extremely competitive market such as that of low-mid-range smartphones where there are many competitors trying to attract your attention, will realme 8 Pro be able to stand out? The company found the right balance between offer and price?
I hate and I love
The design of realme 8 Pro has aroused in me a series of very strong and diametrically opposed reactions.
To begin with, I find the rounded lines of the body, the shape and positioning of the photographic module very elegant and tidy. Everything is in its place and every decision seems to have been well thought out. The photographic module that houses the four cameras is very reminiscent of what we have already seen on the Motorola moto g100, however it has a more squared shape and a dual tone that highlights it without the need for sparkling rings around the lenses.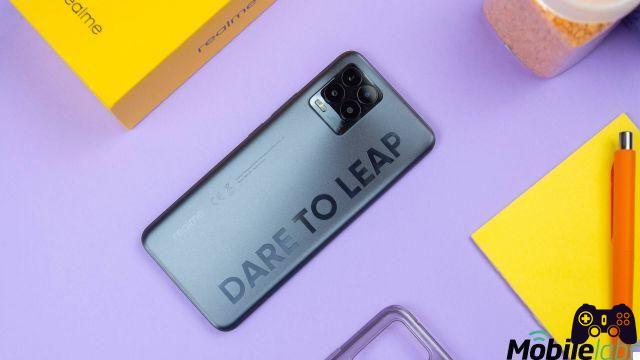 The slightly coarser-grained matte finish than that of other solutions previously seen allows realme 8 Pro to do not slip when challenged and of do not retain any type of dirt. The visual impact is excellent in my opinion and the brand motto written in large letters on one side gives it character and personality. Obviously this detail can like it or not, it is very subjective.
On the opposite side of these positive impressions of mine, however, there is the feeling of the smartphone when used. The shell is made of plastic and feels, is not remotely comparable to the "glastic" of Samsung Galaxy S21.
Even the frames are plastic, opaque and their thinness combined with the flat shape make them a little uncomfortable compared to the rounded finishes to which the market has accustomed us.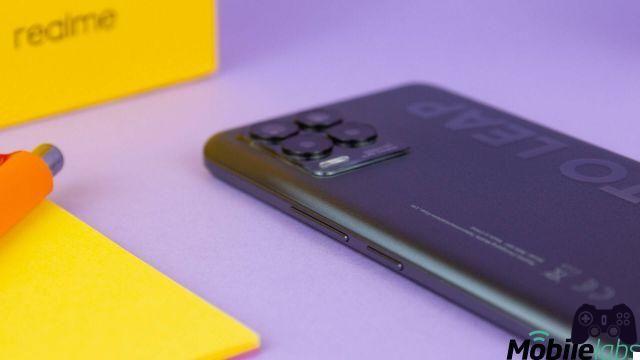 The upside to all of this is that realme 8 Pro it is really very light and easy to handle. Moreover, you will be more likely to use it without a protective cover, which Realme still includes in the package, as it is less prone to breakage in the event of a fall.
Apart from the fact that the plastic on the back is immediately recognizable to the touch, I don't think this is a solution to be condemned. The smartphone gives a very good feel to the touch even if it does not hide in any way the materials from which it is composed. In this price range I find that it is a solution that many users will appreciate even if it is a different direction from the one that realme itself had taken with realme 7 Pro.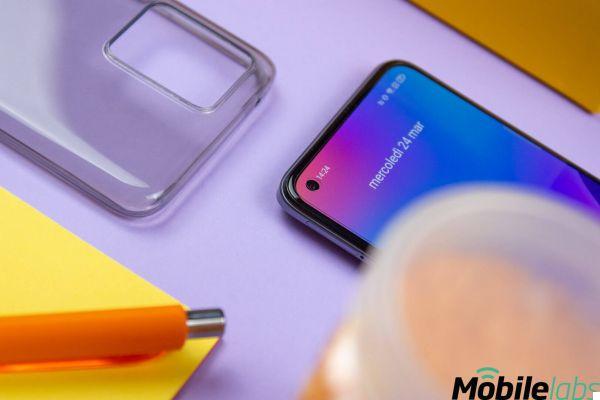 AMOLED or high refresh rate? A choice was made
In making a device in this price range, obviously the company has to compromise and decide what to include and what to give up in order to achieve its goal.
For this realme 8 Pro the brand has decided to rely on a flat panel of type AMOLED from 6,4 " and FullHD + resolution (1080 × 2400 pixels) which however has a fixed refresh rate of 60Hz. However, not being a device particularly devoted to gaming and preferring the absolute contrasts and bright colors of an AMOLED panel to those of an LCD, I think this is a sensible decision.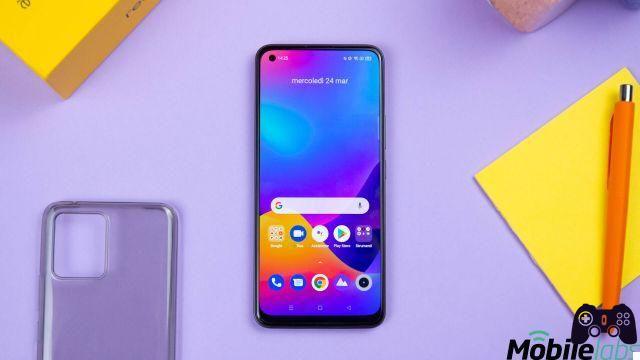 True, there are competing smartphones that have better and faster panels, but I sincerely doubt that the average user will miss this if you have never used a smartphone with a display of more than 60Hz. Given the target market of this product, I highly doubt that it will happen, most likely those who decide to buy realme 8 Pro will come from a smartphone of the same price range (or lower) or from an older product that precedes the advent of 90Hz / 120Hz in the mid-range.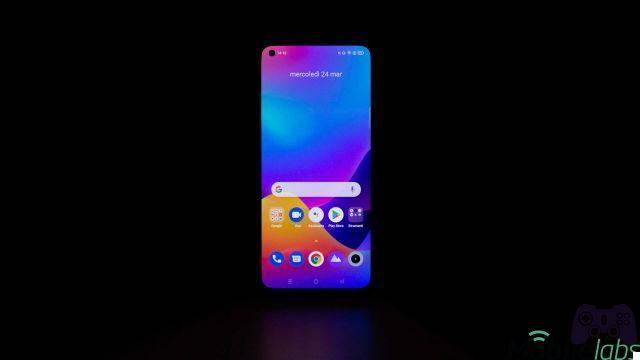 Having made this clarification it must be said that the realme 8 Pro display is very pleasant. Both in the shapes, even if the lower frame is obviously thicker than the others, and in the colors and brightness. You will have very little to complain about even the small hole for the front camera in the upper left corner as thanks to the aspect ratio of 20: 9 it almost never interferes with multimedia content and even when it does, it has no halos in its vicinity.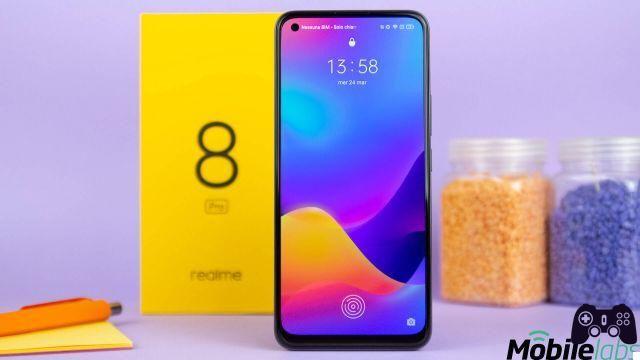 One of the advantages of using an AMOLED type panel is to be able to integrate under the display an optical fingerprint reader. In this case we do not have one of the fastest readers on the market, however it does its job well, hardly makes mistakes even if you take a few more moments to think and is located in an easily accessible area.
A chip that shows some aches
For realme 8 Pro the company has not used one of the newest or most powerful SoCs around. This realme 8 Pro in fact mounts a SoC under the body Qualcomm Snapdragon 720G which is beginning to show some small signs of aging.
I do not want to be misunderstood, I absolutely do not want to say that realme 8 Pro behaves badly, has dropped frames or is too slow, I just want to emphasize that however also in the Qualcomm 7XX series there are many higher performance chips available, from additional features like better AI and image processing performance, and which all in all I don't think would have made such a huge difference to the overall price of this product.
Overall, never having to exceed 60Hz of output on the display and having it available more than enough RAM (our model has 8GB), there are absolutely no problems in using realme 8 Pro for all daily functions even if obviously it is not a gaming smartphone.
A more recent chip, however, could perhaps have allowed realme to improve the already very good photographic sector of this 8 Pro.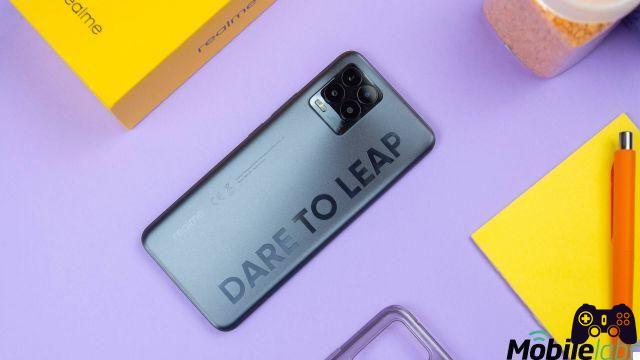 The audio sector is quite standard, with a single speaker positioned in the lower part of the terminal with sufficient volume and sound that will certainly not leave you surprised. Especially the voices when watching movies or videos seem like they have a strange rumble with the bass appearing to be exaggerated on purpose. This does not allow to have a good separation between medium and low frequencies which often overlap.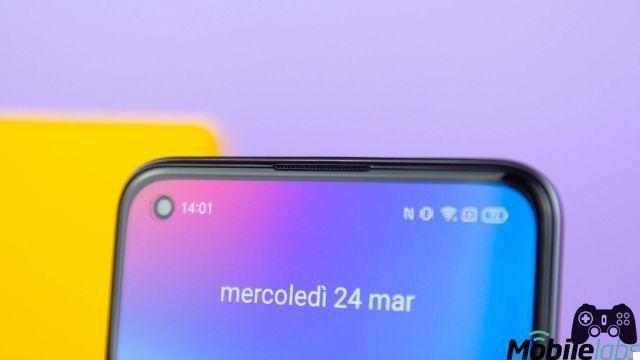 For listening to a YouTube video or on social media from time to time or to music while in the shower it is still more than enough. If you do not like the type of sound produced by the speaker, via Bluetooth 5.0 or via the jack from 3,5mm the sound is certainly flatter and more pleasant.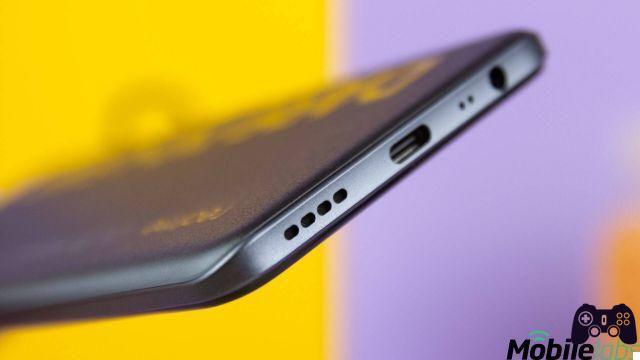 A photo and video mode for every occasion
The marketing that revolves around realme 8 Pro, however, is all focused on the use of the Samsung HM2 sensor from 108MP as the main camera.
Although it is located behind a lens with a much smaller focal aperture than many modern products, the value stops at f / 1.9, the quality of the images that realme 8 Pro manages to capture is really very good! Obviously we are not talking about a cameraphone able to compete with the big names in the sector, but the amount of detail and above all the beautiful colors that this 108MP sensor achieves are remarkable.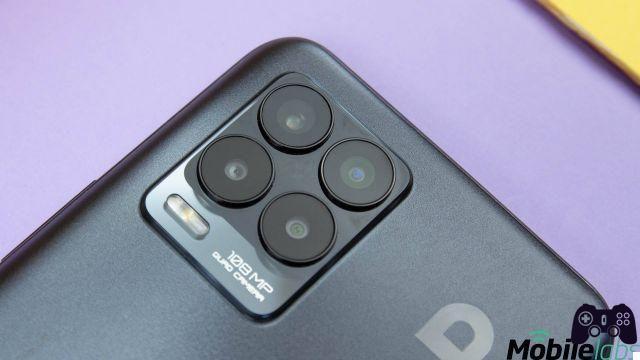 There is a little too much saturation for photography purists but for the average user and for social media, the images are ready to be shared. There is no real telephoto lens, realme 8 Pro uses a digital zoom possible thanks to the crop of the capture area on the large sensor. This is not an increasingly viable alternative to a dedicated telephoto lens but it is better than some cameras with telescopic lenses than other low-end smartphones.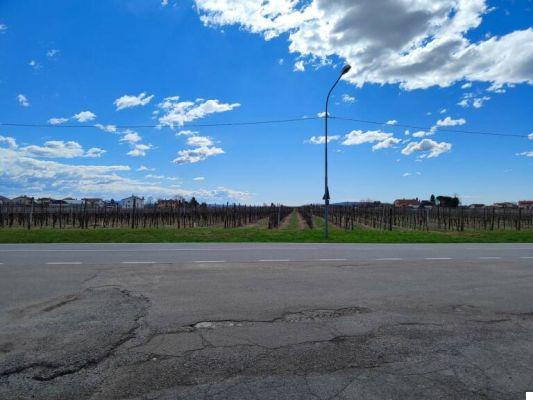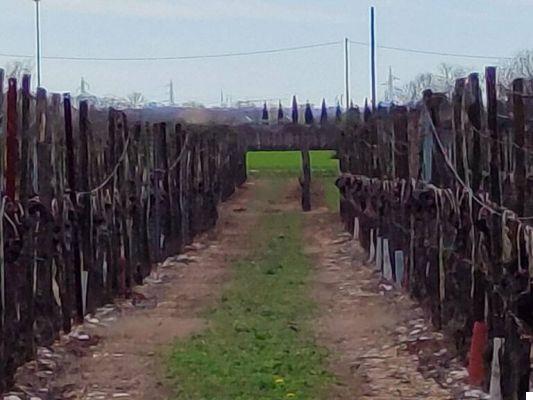 Otherwise there is hardly any sign of exaggerated graphics processing. The large sensor size and the ability to group pixels in blocks of 9 to capture more light in low light guarantees realme 8 Pro good results even when the sun goes down.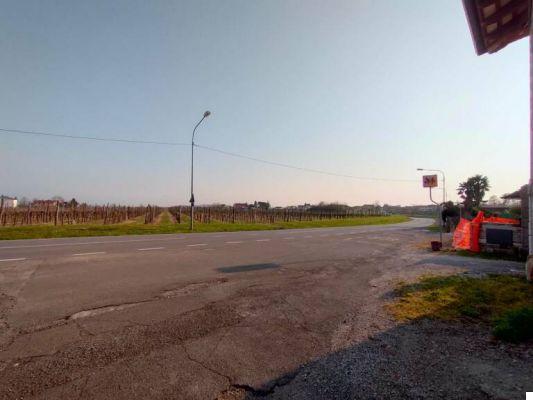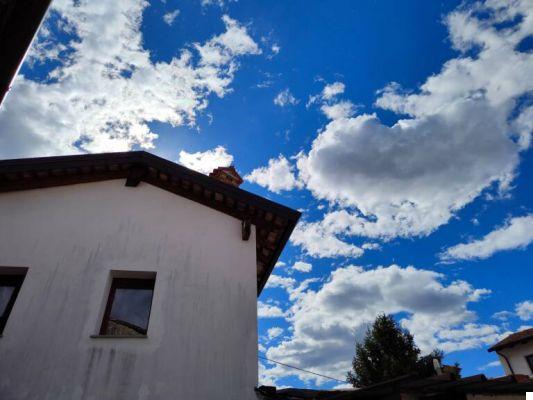 I can't say the same for the wide-angle camera from 8MP which, despite being of good quality and having almost the same shades as the main one, in case of low brightness it quickly loses clarity and detail. There is some distortion at the edges of the images but this is quite normal in this price range.
There is a macro camera from 2MP that as on other models I tested recently could easily be avoided exactly like the depth sensor also from 2MP.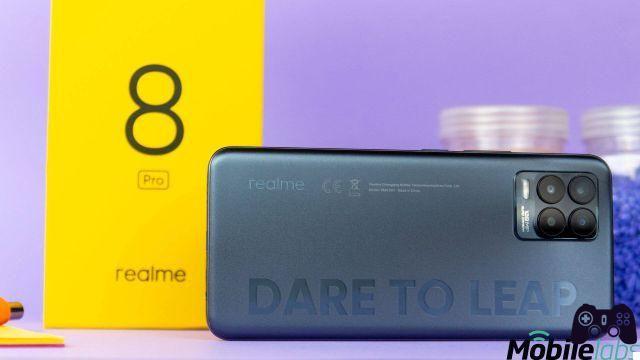 Where though realme 8 Pro really shines it's about the versatility of shooting and video recording modes. In addition to having an advanced night mode and including a new Starry mode that can also be applied to time-lapses, realme has also focused heavily on tilt-shift photos and videos as well as various original methods of personalizing portraits. If you want to find out more about the most interesting features we have a dedicated article.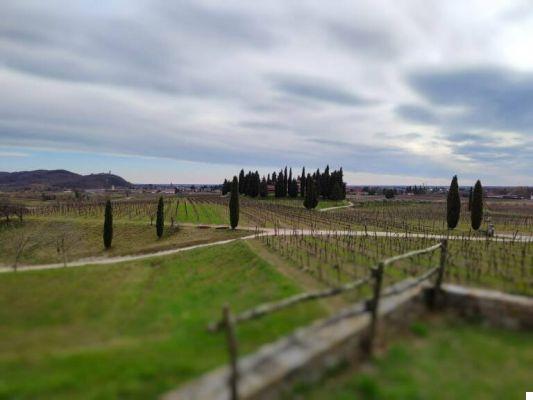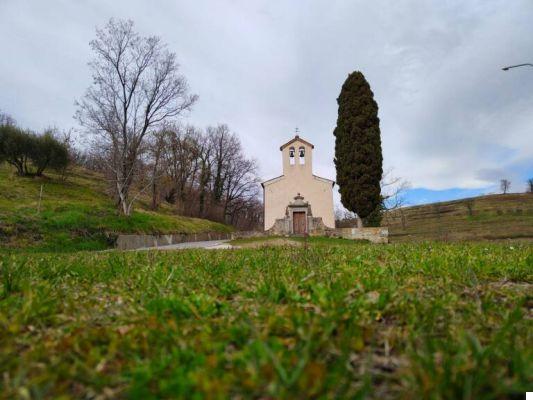 In the examples below you can see how realme 8 Pro is able to capture a much better amount of detail with the 108MP camera than the wide-angle in night mode, while you can see an indoor example captured in automatic mode and the net improvements in the same situation using the Night Mode.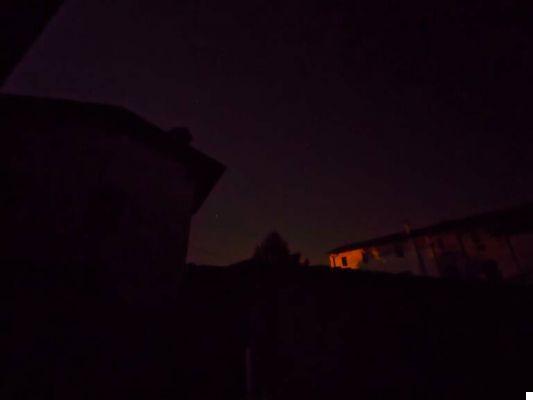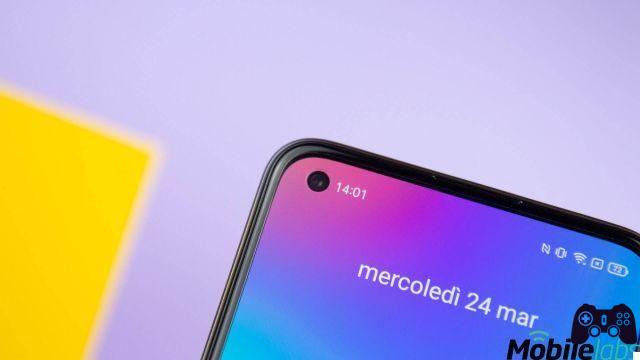 Almost a "Google Edition"
The realme 8 Pro software is simple, pleasant and gets straight to the point. The realm UI 2.0 derives from Oppo's ColorOS but basically keeps only the graphics of the notification area and Settings, as well as various additional features.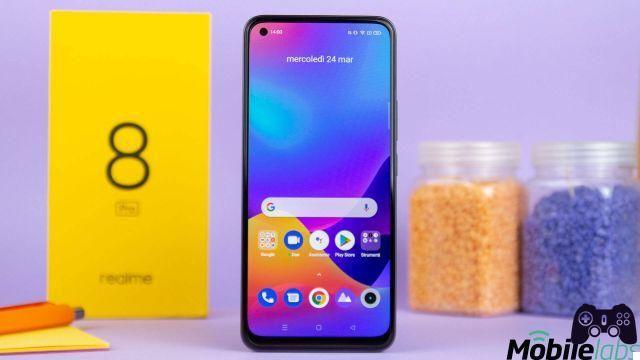 For example you can customize your smartphone in a very thorough way, changing the colors of the UI, icons, the style of the graphics that dominate the fingerprint reader, the animation to the reading of the fingerprint and much more. It is possible to clone social apps to use multiple accounts at the same time and set convenient gestures to be used for various actions.
In practice the amount of bloatware present is nil and realme until now did a good job supporting their smartphones.
A not indifferent ace in the hole
realme 8 Pro has a truly remarkable ace up its sleeve, a feature that may convince many of you to seriously consider purchasing this terminal.
In addition to a battery from 4500mAh that, in combination with a high-efficiency chip and a 60Hz display is more than enough to carry through any day of use, realme 8 Pro is able to recharge itself well 50W thanks to the SuperDart power supply included in the package.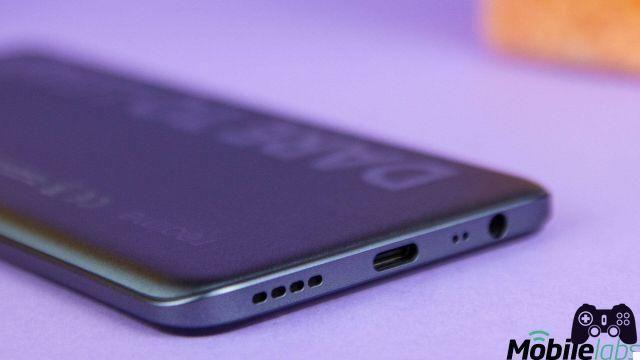 The terminal it is therefore able to recover 50% charge in just 17 minutes and reach 100% in 47 minutes. In case you need to recover a few extra hours of autonomy, just connect the smartphone to your charger for a few moments, this will also allow you to lose the bad habit of leaving the phone charging on the bedside table at night.
Conclusions
Taking into consideration the good quality of the photos obtainable with the main camera and the very high charging speed, it is easy to understand how there are very good points in favor of this realme 8 Pro.
The performance is good even if a more recent generation chip could have been expected, which would certainly have helped in reducing the image processing times in night mode. The AMOLED display is well made but the decision to limit yourself to 60Hz will turn up their noses for those who would like a more fluid experience now available in this price range.
After all it is a very good smartphone which surely will not disappoint those who want to buy a new smartphone and do not want to empty their bank account.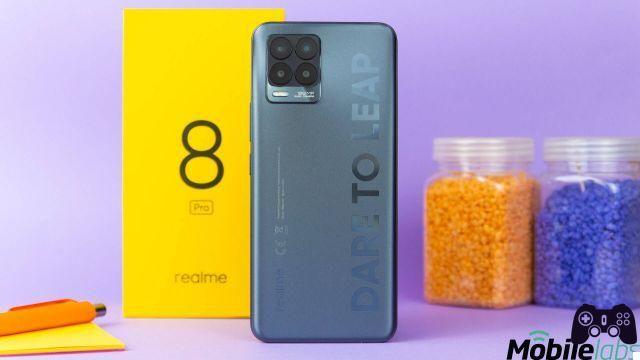 However, the competition is fierce in this price range and in light of the likes of Poco X3 Pro and Redmi Note 10 Pro, just to name a few, it's not as easy a recommendation as its realme 7 Pro predecessor was.
The ability to buy realme 8 Pro at a discount through the early bird promotion at the price of 259,00 euros for the 6GB / 128GB version instead of the € 279,00 price list it can be a good incentive, however, to give the brand a chance, which all in all has done a great job with this device.
It is just a pity that the attention of the house has focused too much on the photographic sector and on the charging technology, which are able to overcome the competition at the cost of less inviting technical characteristics overall.