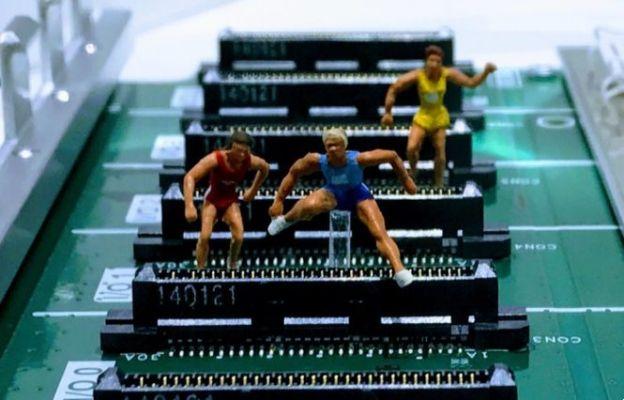 Qualcomm Snapdragon 660 took the mobile world by storm making its debut in 2017. It is the first non-flagship Snapdragon processor to feature custom Kryo cores already featured on other high-end chips such as Snapdragon 845. Although Snapdragon 636 with core Kryo arrived a few months later, the Snapdragon 660 continued to steal the show with its performance.
At the end of October 2018, the Qualcomm Snapdragon 675 made its debut in the mid-range processor series as the successor to the Snapdragon 670. Qualcomm says the Snapdragon 675 focuses on three essential areas: artificial intelligence, photography and gaming. Additionally, it mounts Generation IV Kryo Cores.
On paper, the chip could go tiptoe with Snapdragon 660, which was the first mid-range SoC to include some features initially limited to the flagship Snapdragon 800 series. So, is the new Snapdragon 675 a worthy upgrade over the popular Snapdragon 660 mobile processor?
Qualcomm Snapdragon 675 vs Snapdragon 660 - Performance
Mostly, mid-range processors like Snapdragon 660 and 636 are manufactured using Samsung's 14nm LPP FinFET process. Now, mobile processors are adopting smaller process nodes for better energy efficiency, and the Snapdragon 675 follows the same path. It uses Samsung's innovative 11nm manufacturing process.
The new 11LPP manufacturing process is based on Samsung's 10nm BEn (Back End of Line) interconnect, which results in a reduction in chips and features borrowed from 14nm nodes.
Well, let's find out. Before we begin, let's take a quick rundown of the most important specs.
Qualcomm Snapdragon 675 vs Snapdragon 660
Property
Snapdragon 675
Snapdragon 660
Production Process
10 nm
14 nm
Architecture
64-bit
64-bit
Processor
8x Kryo 460 CPU fino a 2,2 GHz
8x Kryo 260 CPU fino a 2,2 GHz
But by the full GPU acceleration tech
Adreno GPU 612
Adreno GPU 512
View support
Fino a 10 bit, FHD +
Up to QHD and WQXGA
Cameras
Qualcomm Spectra 250L ISP


Dual cameras up to 16 MP





Single camera up to 25MP

Dual Qualcomm Spectra 160 ISP fino a 24MP e 16MP
Charging technique
Qualcomm Quick Charge 4 +
Qualcomm Fast Charge 4
Modem
X12 LTE modem
X12 LTE modem
If we talk about numbers, the 11LPP process offers up to 15% higher performance and at the same time reduces the area by 10%. Moving on to the CPU architecture, Snapdragon 660 includes four semi-custom ARM Cortex-A73 performance cores clocked at 2.2GHz and four efficiency Cortex-A53 cores clocked at 1.7GHz.
At the end of the GPU, the Snapdragon 660 houses the Adreno 512 midrange designed to make graphics efficient. It also supports graphics APIs such as Vulkan 1.0 and OpenGL ES.
The Snapdragon 675 showcases eight Kryo 460 cores grouped into two "performance" A6 cores clocked at 2.0GHz and six "efficiency" Cortex A55 cores clocked at 1.7GHz. This architectural change is expected to increase overall performance by 20%.
Aside from that, the Snapdragon 675 houses the Adreno 612 GPU. Of course, this GPU supports the latest graphics technologies such as Open GL ES 3.2, Open CL 2.0, Vulkan and DirectX 12.
Snapdragon 675 is optimized to give you a smoother gaming experience with fewer janks. On paper, the Snapdragon 675 should be a monster when it comes to performance. We made a quick comparison between the Vivo V15 Pro with Snapdragon 675 (6 GB) and the Xiaomi Mi A2 with Snapdragon 660 (4 GB), and the results are visible.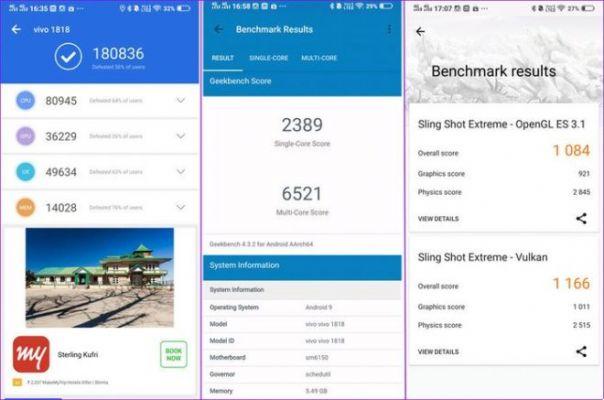 | | | |
| --- | --- | --- |
| Property | Vivo V15 Pro (6GB) | Xiaomi Mi A2 (4 GB) |
| Antutu Total Score | 180836 | 134333 |
| Antutu CPU Score | 80945 | 58006 |
| Antutu GPU Score | 36229 | 30622 |
| Geekbench (Single-core) | 2389 | 1652 |
| Geekbench (Multi-core) | 6521 | 5121 |
| 3DMark (Sling Shot Extreme – OpenGL) | 1084 | 1341 |
| 3DMark (Sling Shot Extreme – Vulkan) | 1166 | 1276 |
Although the benchmark scores represent the potential of the chipset, the real-world experience may be different, as it depends on the optimizations made by the phone manufacturers. Furthermore, the results also vary from phone to phone, even if they are powered by the same chipset.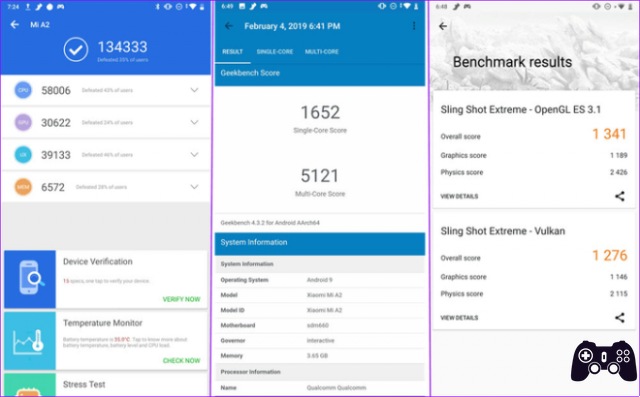 Also, let's not forget that many phone manufacturers try to manipulate benchmark scores.
NOTE: : We used the 4GB variant of Xiaomi Mi A2 to run the benchmarks. So the result may differ slightly.
Cameras
With triple cameras becoming the new norm, Snapdragon 675 will give the phone the ability to use three cameras on the front and three on the back. In addition, it integrates the Qualcomm Spectra 250L ISP, optimized to capture details in vivid colors and can support up to 25 megapixels. On the spec front, the 675 supports dual cameras up to 16 megapixels, a single camera up to 25 megapixels, and 48 megapixel snapshots.
Contrary to this, the Qualcomm Snapdragon 660 can only support two cameras. It can support single lenses up to 25 megapixels and dual camera modules up to 16 megapixels.
With Qualcomm Spectra 160 ISP and Qualcomm Clear Sight helping to capture sharp images with less noise and accurate color reproduction.
Modem
It is surprising that Qualcomm has equipped the old X12 LTE modem in the new Snapdragon 675, as the Snapdragon 660 also has the same modem. The X12 LTE modem can provide download speeds of up to 600 Mbps and upload speeds of up to 150 Mbps.
Fast charge
Snapdragon 675 comes with Qualcomm's Quick Charge 4+, while Snapdragon 660 packs Quick Charge 4.
Artificial intelligence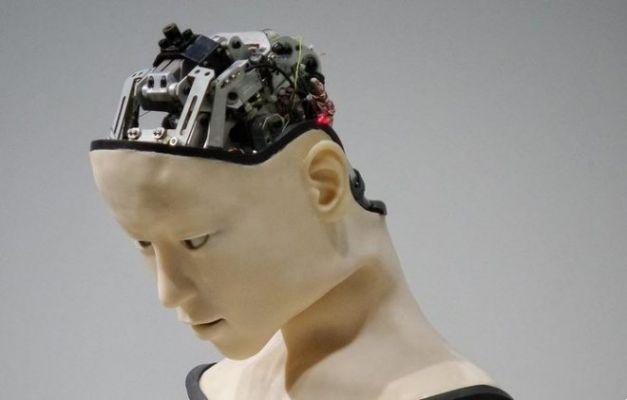 Snapdragon 675 does not have a dedicated neural processor. Instead, it bundles a multi-core Qualcomm Artificial Intelligence engine which is a combination of Hexagon 685 DSP, Adreno 612 GPU, and Kryo 460 CPU. This engine improves the ability to process information while helping the phone's camera capture high quality photos. .
At the same time, the Snapdragon 660 supports Qualcomm's Neural Processing Engine (NEC) SDK that works with AI frameworks such as Caffe / Caffe2 and Google's TensorFlow. This SDK offers the necessary boost for scene recognition, sentence identification and word matches.
Brute power for everyone with the new Qualcomm Snapdragon 665, 730 and 730G
Further Reading:
Qualcomm Snapdragon 8cx 5G, the first processor with 5G and 7nm for PC
Brute power for everyone with the new Qualcomm Snapdragon 665, 730 and 730G
This is the cheapest cellphone with Qualcomm Snapdragon 855 you can buy
Qualcomm announces Snapdragon 855 Plus: more power for high-end phones
Galaxy S10 vs. iPhone XS: a high-end duel