These days Acer has announced an important innovation for its desktop PCs. Let's talk about adding support for the new XNUMXth Generation Intel Core processors in the series desktops Predator Orion 7000. Thanks to this we can enjoy an increase in the performance of the devices and allowing PC gamers to enjoy better gameplay sessions. This series of PCs, in fact, are designed for hardcore gamers, as they offer maximum performance and multi-tasking.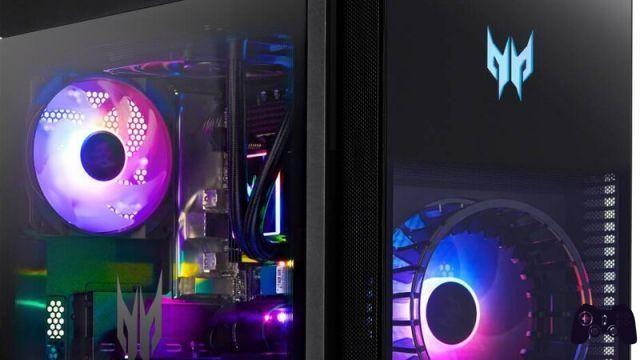 "With the new 7000th generation Intel Core desktop processors, the Predator Orion XNUMX delivers extraordinary performance even with the most computationally demanding games," he commented. Jeff lee, General Manager, Stationary Computing, IT Products Business of Acer Inc. "With Predator Orion 7000 we continue to deliver the best gaming experiences, beyond all expectations, and we are excited to be among the first to bring the new CPUs to market."
The Acer Predator Orion 7000 PC series evolves by providing high performance, thanks to which gamers they will be able to enjoy all the latest video games. In addition to this, this PC series also offers unlimited access to hundreds of titles thanks to a one-month subscription to the Xbox Game Pass Ultimate service (you can also subscribe on Amazon). PCs that can be upgraded with the new 11th generation Intel Core processors support the Windows XNUMX operating system.
Finally, we must mention again the multi-tasking functions, which are enhanced thanks to the hybrid architecture of the thirteenth generation Intel Core processors. All this allows gamers and content creators to multitask at the same time thanks to the advanced computing power of Acer PCs. To support this power, the Predator Orion 7000 series of desktop PCs also offers NVIDIA GeForce RTX 3090 series graphics cards and up to 64 GB of DDR5-4000 RAM, so as to offer the best performance with maximum visual details on the screen.