An alleged image of Oppo Reno Ace 2, the successor to the smartphone launched last year only in China. While not yet having certain news, it would seem that the manufacturer is working to this device.
The new photo shows the back of a device from blue. On the body there is the brand logo. At the top we find an area where it seems they can be placed well four photographic sensors. The form is form circular. This choice, in recent times, is increasingly common in the mobile market: even HMD Global, with Nokia 8.3, has chosen the circular element.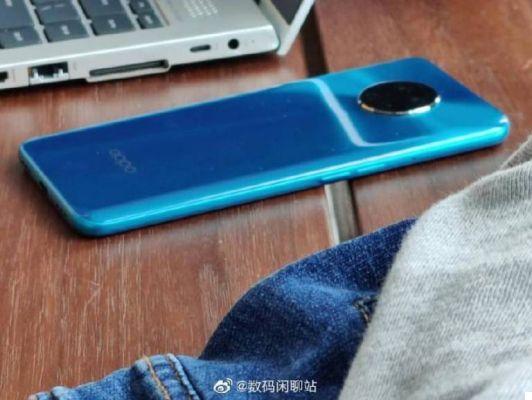 I BORDI of this device are curvi and on the sides we find two buttons, almost certainly those to manage the volume. Bottom two speaker and an entrance USB Type-C. This design it is totally different from that of its predecessor.
Oppo Reno Ace is a smartphone sold in China starting just under a year. It has excellent technical features, including 8 GB of RAM and the Qualcomm Snapdragon 855+ SoC. The company is also active in with different devices, including: Oppo Reno 2 (available on Amazon), Rhine 2 Z (available on Amazon), which we also talked about in a list with the best smartphones, and A9 (available on Amazon).
Oppo Reno 5G, with 8 GB of RAM and 256 GB of internal memory, is available for purchase on Amazon, with a special discount. this address.