The possible has recently been leaked online date which should coincide with the presentation of the brand new OnePlus 8 e 8 Pro. However, it must be emphasized that, despite being a rumor spread by a very reliable source, the manufacturer has not yet confirmed or denied the hypothesis.
Max J., through a post published on Twitter, and Winfuture have declared that the next high-end smartphones OnePlus branded will be unveiled on 15th April, during a special event probably broadcast exclusively online.
(Concept image – for illustration purpose only) pic.twitter.com/jFBKvJ3RB2
— Max J. (@MaxJmb) March 13, 2020
The devices, according to the source, should have arrived in this period. The current health emergency caused by the Covid-19 however, it would have prompted the brand to postpone the presentation for a few weeks. OnePlus 8 Lite, a device that should have a lower cost and very interesting technical specifications, will instead arrive a few months late.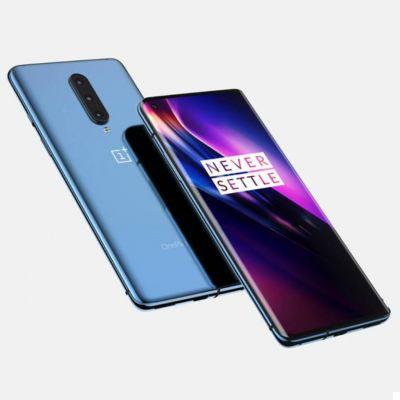 For the moment, it is assumed that in the OnePlus 8 Pro data sheet there could be the SoC Qualcomm Snapdragon 865, 8 / 12 GB of RAM, 128 / 256 GB of internal memory (UFS 3.0), a 6,5-inch AMOLED display, 120Hz refresh rate, a rear camera with three sensors (60 MP, 16 MP and 13 MP) and a 4.500 mAh. The device, which recently achieved TENAA certification, appeared in a shot with Robert Downey Junior.
OnePlus 7T, with 8 GB of RAM, 128 GB of internal memory and the Qualcomm 855+ SoC, is available for purchase on Amazon. this address.