Just a couple of days ago we reported you a splendid promotion relating to the Nintendo Switch console, sold by Amazon, on the occasion of its Amazon Black Friday 2022 offers, at a really affordable price, especially considering that it is an inclusive bundle of an excellent game!
The bundle, which is still available, included in fact the console, Mario Kart 8 Deluxe and a 3-month subscription to Nintendo Switch Online, all at the price of €299,98, compared to €368,00 of the original price! In short, a great deal, to which today you can also add this excellent offer from Mediaworld, and another excellent title to play alone or, better still, in company!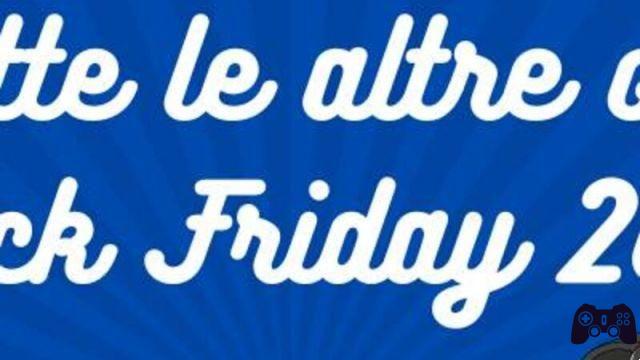 On the portal, in fact, the fun Nintendo Switch Sports is discounted for only € 39,99! A fun and activity-packed title, spiritual heir of that famous Wii Sports who had consecrated the previous generation of Nintendo consoles to success!
Reviving, therefore, the formula of its predecessor, too Nintendo Switch Sports will offer you the chance to experience different sports activities, using the versatile Joycons included in the console as controllers, which can thus be used in a very similar way to what happened with the Wii remote-shaped controller.
There are 6 games included, equally divided between "the classics", which some will remember from the days of Nintendo Wii, plus some new ones. Specifically, you and your friends can compete in the tennis, football, badminton, volleyball, the beloved bowling and the particular "chanbara", or a fight armed with swords in which you will have to push your opponent out of the ring, without being pushed back!





In short, you'll have plenty to do, and since a joycon will be enough to be able to have fun, you can already play with a second player without purchasing additional devices! Not a bad perspective especially in view of the upcoming holiday season in which, perhaps, Nintendo Switch Sports could turn into a perfect tool for family fun!

Read also: The best deals of Black Friday 2022

That said, we just have to send you directly to the Mediaworld page dedicated to the promo, so that you can purchase before the offer ends or worse, that the product itself is out of stock.




Furthermore, before completing your purchase, we strongly suggest that you also subscribe to our three Telegram channels dedicated to offers, with specific channels dedicated to: Offers, Hardware & Tech and Clothing and Sport. Happy shopping!



» See the offer on Mediaworld «
Follow us and always stay informed on the best offers!
Events » Amazon Prime Day | Black Friday
Offers and Discounts » All offers | Discount Codes
Telegram channels » General Offers | Hardware & Tech | Clothing and Sports
Buying guides » SOS Home & Garden