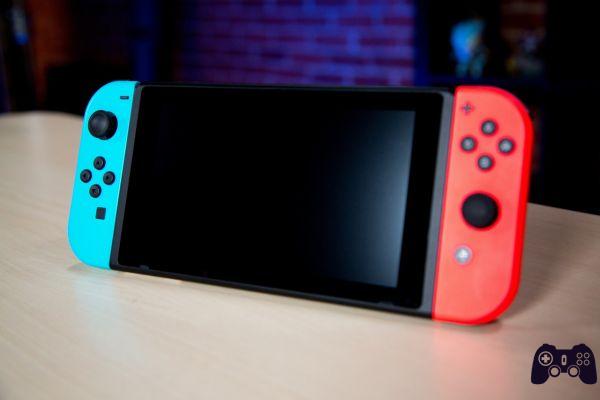 Nintendo announces, through a press release, that Nintendo Switch has exceeded the sales of Wii in the first 10 months of launch.
NINTENDO SWITCH OPENS 2018 EXCEEDING Wii SALES!
Exclusive titles including Mario Odyssey and The Legend of Zelda lead the line up of games that continues to fuel the golden moment of the Nintendo console
Vimercate, January 10, 2018 - Nintendo confirms that Nintendo Switch has achieved exceptional results, surpassing Wii sales in the first 10 months of launch. The figure joins the one already communicated by Nintendo of America where Switch was the console that sold fastest of all time in the USA, far surpassing its competitors.
Nintendo Switch, the innovation of the entertainment market that allows you to play where, when and with whoever you want by combining the versatility of the console, the quality of the gaming experience and the care of content and video games, thus becoming the Nintendo home console that has sold faster in Europe, even surpassing Wii, which held the previous record.
"Nintendo Switch sales are giving a lot of satisfaction and we are confident that this success will continue in 2018 thanks to a mix of new and important titles on the way including Kirby Star Allies, Bayonetta 2, Dragon Quest Builders, a new title in the Yoshi series and an already successful line up with quality games including The Legend of Zelda Breath of The Wild, awarded Game of the Year at The Games Award in Los Angeles, Super Mario Odyssey, best family title, but also Arms, Splatoon 2 , Mario Kart 8 Deluxe, Xenoblade Chronicles 2, "says Andrea Persegati, Nintendo General Manager.
Over 300 titles created by third-party developers have already been launched for Nintendo Switch, including FIFA 18 by Electronic Arts, Mario + Rabbids Kingdom Battle and Just Dance 2018 by Ubisoft, Minecraft: Nintendo Switch Edition by Mojang, LA Noire by Rockstar Games, NBA 2K18 from 2K Games, Sonic Mania from SEGA, Ultra Street Fighter II: The Final Challengers from Capcom, Rocket League from Psyonix and The Elder Scrolls V: Skyrim and DOOM from Bethesda.
Nintendo Switch is also receiving great support from indie developers, with a steady stream of games such as SteamWorld Dig 2 from Image & Form, Golf Story from Sidebar Games, Overcooked Special Edition from Team17 Digital Ltd and Stardew Valley from Chucklefish LTD.
Source