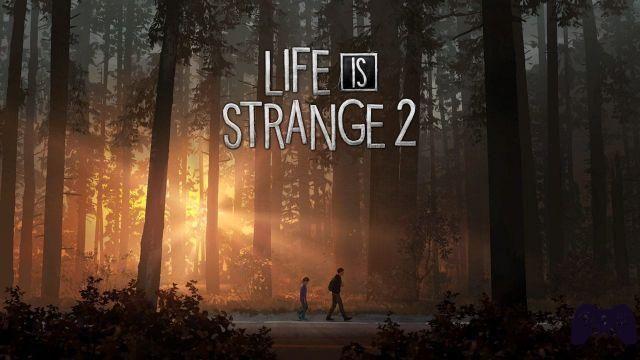 Square Enix announces, via a press release, that episode 3 of Life is Strange 2 will arrive on May 9th.
RELEASE DATE ANNOUNCED
OF EPISODE 3 OF LIFE IS STRANGE 2
The third episode, titled "Wastelands", will be available on May 9th
MILAN (21 March 2019) - SQUARE ENIX® is pleased to announce the release date of the third of five episodes of the new season of Life is Strange 2 created by Square Enix External Studios with Michel Koch and Raoul Barbet of the DONTNOD Entertainment team.
Life is Strange ™ 3 Episode 2: "Wastelands," will be released on May 9, 2019 on XBOX ONE®, PlayStation®4 and PC (Windows).
The Life is Strange teams at Square Enix External Studios and DONTNOD Entertainment want to share their plans for upcoming Life is Strange 2 content scheduled for 2019 with players.
In Episode 3, "Wastelands," Sean and Daniel Diaz continue their journey to Mexico and reach the redwood forests of California. Here the brothers join a community of vagabonds who live on the fringes of society. This will lead them to make new friends, overcome new challenges and also discover new experiences and other things about themselves. All these changes will cause friction between the brothers and raise doubts about their relationship. Will they be able to stick together or will this be the end of their journey together?
Follow us for the latest updates from the Life is Strange 2 Developer Blog:
http://lifeisstrange-blog.tumblr.com/
Visit the official website of LIFE IS STRANGE: https://lifeisstrange.square-enix-games.com