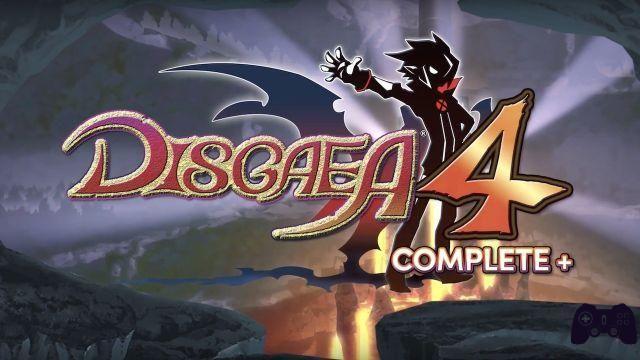 NIS America announces, through a press release, that Disgaea 4 Complete + will arrive in the fall on PS4 and Switch.
DISGAEA 4 COMPLETE + COMING SOON THE 29 OCTOBER 2019
FOR PLAYSTATION®4 AND NINTENDO SWITCH ™!
Milan (June 28, 2019) - NIS America is pleased to announce that Disgaea 4 Complete + will arrive on PlayStation®4 and Nintendo Switch ™ on October 29, 2019 in North America and Europe and November 5 in Oceania! Pre-order the Day One Edition "A Promise of Sardines" now!
About the game: When Corruptionment threatens to destroy Hades' way, Valvatorez finds himself at the helm of a revolution. The former tyrant will have to call on new allies, recruit a formidable army and learn about political turmoil in order to bring down the corrupt regime and save all the Prinnys!
Immerse yourself in a tale of revolution and redemption in a hilarious and dark realm full of vampires, werewolves and other diabolical inhabitants. Get carried away by a game full of engaging tactics and extraordinary destructive actions. Use a horde of special features to take your infernal adventures to another level. Hold your belt tight and don't miss the sardines; Disgaea's best HD game is finally here!
Game Features:
An Incredible Cast - Join Valvatorez, a vampire tied to his promises, and a ramshackle cast of werewolves, angels, failed final bosses and more in a tale of love, loss and ... presidential politics !? to reach 9,999 level? You can do it! Custom maps? You can make them! Swooping into another player's flying pirate ship? WHY NOT? Now you can do it all, thanks to the social features coming after launch.
And that's not all (!?) - The full version of Disgaea 4 is coming! With over 30 playable characters, extra campaigns and a revamped formula, Disgaea 4 Complete + delivers a deep and smooth SRPG experience like never before!