THEAmazon Prime Day it's the best time of the year to grab smartphones, monitors, keyboards, video cards and many other technological products at a really bargain price. However, it is also the best opportunity to take a look at the discounts on video games which always hide surprises. It is the case of Neo Geo Mini, the miniature console version of SNK that it contains as many as 40 arcade games. The console is on offer at a price of €90,46 instead of €149,99 and promises to make the player revive all the glory of the lost arcades!
Click here to buy Neo Geo Mini for €90,46
Neo Geo Mini is the console that celebrates the 40th anniversary of SNK and contains all the best of arcade games in a small shelf cabinet. Inside, among 40 pre-installed titles, there are games of the likes of Metal Slug, The King of Fighters e Fatal Fury, but also more sought-after and now lost games in the past such as The Last Blade 2, Blazing Star e Blu's Journey.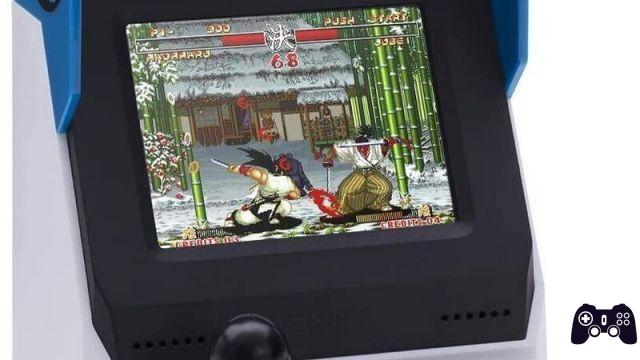 Along with the console are also included in the pack 2 stickers with the characters and a Neo Geo logo sticker. The joystick, on the other hand, is integrated with the screen, just like that of a real cabinet but up to two pads can be connected, play games on a bigger screen, and even plug in headphones for more intimate enjoyment of nostalgic arcade main themes.
Also read: Amazon's best October Prime Day deals
Truly an opportunity not to be missed in short, especially at such a price, for rediscover the past of video games and also to bring home a piece of design given the miniature cabinet-style shape of the SNK console.
Also, as always, we highly suggest you sign up for our three as well Telegram channels dedicated to offers, with specific channels dedicated to: Offers, Hardware & Tech and Clothing and Sport. Happy shopping!
» See offer on Amazon «
Follow us and always stay informed on the best offers!
Events » Amazon Prime Day | Black Friday
Offers and Discounts » All offers | Discount Codes
Telegram channels » General Offers | Hardware & Tech | Clothing and Sports
Buying guides » SOS Home & Garden