After the numerous rumors that exploded on the net, last week we finally witnessed the official announcement of the new Need for Speed ​​Unbound. The saga has been missing for a couple of years now, but EA and Criterion are ready to make us whiz again in this world of clandestine racing like never before. As promised yesterday, a few moments ago we were able to set our sights on a first gameplay video of the game, but will it have been convincing enough? Let's find out right now.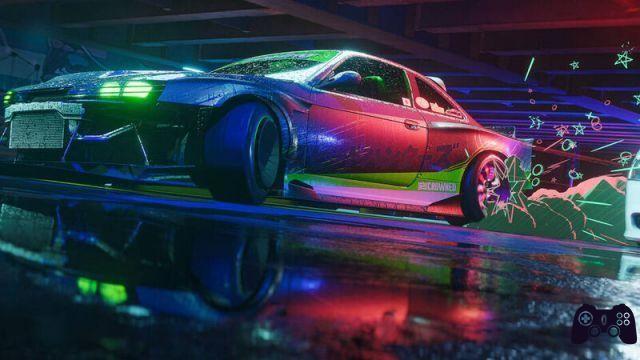 The gameplay reveal of the new Need for Speed ​​Unbound has been published on the game's official Twitter page and opens by immediately showing us one of the most important novelties of Unbound. In this new interaction of the series, in fact, the players they will be able to customize the graphic style by adding or removing a whole series of visual effects on the screen. These effects are more or less the same as we see in the presentation trailer, and refer to the graffiti culture and clandestine races at night.
There will be different types of these effects, and each driver will be able to use his favorites in the race, giving his cars and his driving style an unprecedented uniqueness in the saga. In the final part of the video we can see these effects in action during the races in the street. The final result is really fantastic and gives the impression of being able to create real styles for every driver that will be encountered in this open world title.
Customize your style. Choose your driving effects. Get noticed.
Start with nothing and slowly push your style to its absolute limit. #needforspeed pic.twitter.com/wZv7a2B4xx
— Need for Speed (@NeedforSpeed) October 11, 2022
With this gameplay video we now have a much clearer picture of what Criterion and Electronic Arts want to offer us with this new Need for Speed ​​Unbound. We don't even have to wait for the game's launch day which, we remind you, is not that far away. The new chapter of the EA racing saga, in fact, will be released on December 2nd for current generation consoles PlayStation 5 and Xbox Series X|S and of course also on PC.