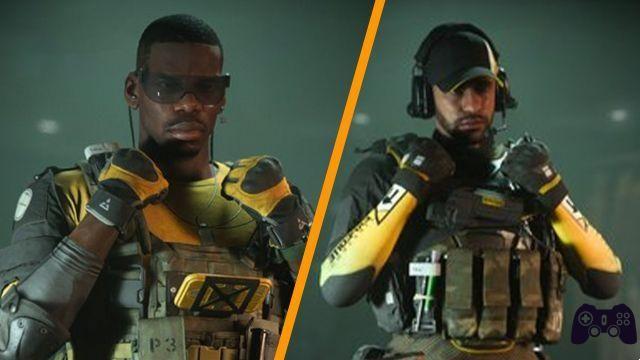 After the partnership with McDonald's for Overwatch 2, Activision would have another surprise in store, this time destined for Call of Duty: Modern Warfare 2. As reported on Twitter, in fact, the publisher may have partnered with some professional players, who could make their debut in the new shooter , which debuted today Friday, October 28, 2022 for PlayStation consoles, Xbox and PC.
The rumor has been circulating for some time, but on Twitter there are now what would be the "military" versions of Paul Pogba, a player currently with Juventus and Neymar, a player who plays for PSG. It is no coincidence that these two champions were chosen: they are very popular among young players and (barring injuries) should lead their teams, France and Brazil, to conquer the 2022 World Cup. In addition, the Brazilian star is a big fan of video games, a bit like all the talents born between 1990 and 2000.
The reason behind this special collaboration would reside precisely in the next World Cup, which will be held in Qatar this winter. With the release of the game a few weeks before the start of the competition, certainly such a deal could decisively push the marketing of Call of Duty: Modern Warfare 2. You can take a look at the images of the two operators just below, spread via Twitter. The release of the two operators could take place in time not only for the World Cup, but also for the release of Warzone 2, scheduled for mid-November.
Pogba & Neymar in COD MW2 pic.twitter.com/Of3pezLBJs
— chuboi (@ChuBoi) October 27, 2022
At the moment in Activision everything is silent. Surely, however, the publisher could express himself very soon, thanks to the very beginning of the competition. The kick off of Qatar 2022 is scheduled for Sunday 20 November 2022, when the host national team will face Ecuador at 17:00 Italian. Keep following Tom's Hardware for all the news and upcoming announcements from the world of video games.