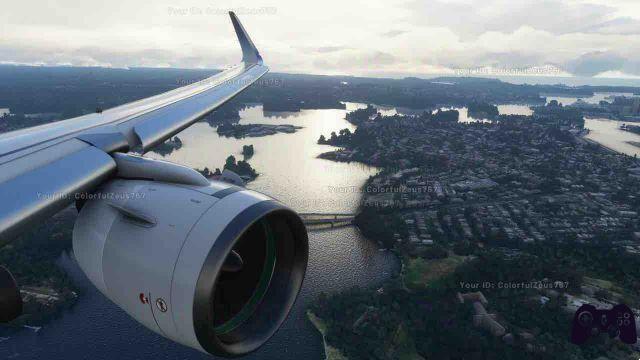 With a post on Xbox Wire, Microsoft Flight Simulator introduced its eleventh World Update. In this massive free update, we will be able to explore the entire region of Canada. The introductory article also contains a video lasting about three minutes that shows most of the scenarios that will be included in the Microsoft simulation. The list of new places to visit is really extensive, as well as the details shown in the promotional video for the additional content.
Canada in Microsoft Flight Simulator (you can also find the game on Amazon) is reproduced quite faithfully like any other region entered. As can be easily understood from the video shown, the news concerns many cities and several iconic places, such as Niagara Falls or the Canadian Parliament. All these environments, as well as many other points of interest located in different cities of the Canadian territory, will be freely explorable with the new update.
New environments include five new airports, nine additional missions, three new Bush Trips, three landing challenges and three Discovery Flights. To these contents are added many new points of interest faithfully created for Microsoft Flight Simulator and twelve urban areas to visit. Certainly players will have a huge amount of hours of additional gameplay guaranteed by this new update.
The eleventh World Update for Microsoft Flight Simulator is available now on PC and Xbox. We also remind you that the title is present in the Xbox Game Pass catalog for all subscribers to the service. Furthermore, the update is free for all owners of the standard version of the game. To get it, just redeem it from the game marketplace and wait for the download to finish. Finally, for an optimal gaming experience, the flight simulator requires some peripherals that can make the experience of an air travel better. You can find an article with our recommendations on the best peripherals to buy for Microsoft gaming.