Sales of the new 2020 iPhone SE in (PRODUCT) RED colorway will contribute to the global COVID-19 fund. The announcement was made directly on the official website where it is specified that until 30 September 100% of the revenues from the purchases of (PRODUCT) RED products will be given to the COVID-19 Global Fund, providing support in the health systems most affected by the epidemic. in addition to carrying out programs to fight HIV and AIDS in sub-Saharan Africa.
The communication reported here - at the time of writing - does not appear on the site . The page is likely to be updated in the next few hours. We will keep you updated if there are any changes. Apple has been collaborating with (RED) for 13 years and has succeeded in raise more than 220 million dollars intended for the projects indicated at the beginning. In short, buying a device in the red color will contribute to a just cause as well as having an attractive color variant.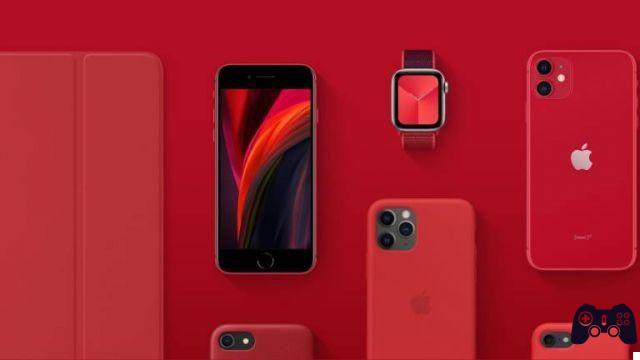 Apple announced the second generation of iPhone SE, yesterday, as we told you in our dedicated article reachable. Pre-orders will start tomorrow 17 April at 14 pm. iPhone SE 2020 will be available in three colors (White, Black and Red). To buy it, you will start from 499 euros for the 64 Gigabyte version of storage, which will become 549 euros for the 128 Gigabyte one and 669 euros for the 256 Gigabyte one.
iPhone 11 in the version with 64 GB of internal memory it is available for purchase on Amazon through.