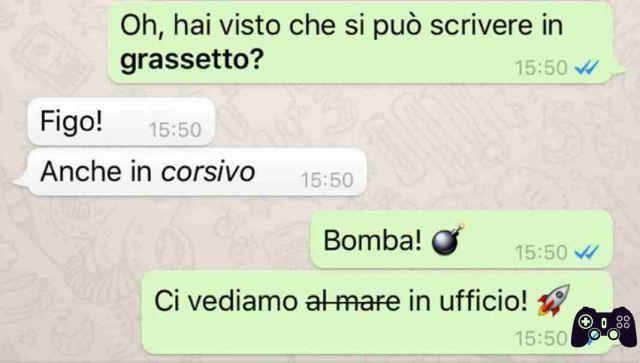 How to write bold, italic and strikethrough on Whatsapp. Whatsapp allows you to change the text format of a message as you like by giving you the ability to write in Bold, italic o Strikethrough. These methods are valid for both Android and iOS.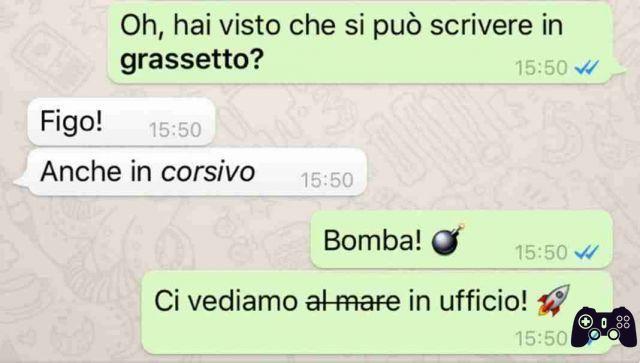 Write in bold Whatsapp
write in Bold on an Android or iOS device you simply have to type the asterisk symbol (*) before and after the sentence you intend to write.
*Hello*
Write Whatsapp in italics
In case you want to write in italics it is the underscore (_) that is the classic underscore, to be inserted at the beginning and at the end of the sentence.
_Hello_
Write Whatsapp strikethrough text
Write in the strikethrough format you only need to insert the sentence between the symbol ACCENT MARK (~).
~ hello ~
Write Whatsapp text with font FixedSys
font FixedSys inserting the symbol between the beginning and the end of the message apex (`) three times.
"` Hello "`
Cross formatting
You can also use cross formatting, which means combining multiple formats with each other by inserting their symbols together.