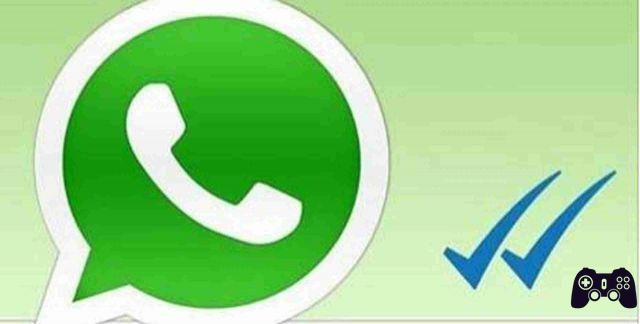 Do you know that you can easily read WhatsApp messages without people knowing that you have been online? In this article we show you how to disable read receipts on WhatsApp.
What are read receipts
WhatsApp lets people know when their messages have been read by displaying so-called "Read receipts". WhatsApp shows two blue check marks below the message to indicate that your message has been viewed.
How to disable read receipts on WhatsApp
If you want to read someone's message on your smartphone or PC without them noticing, there are a few ways to do it.
Read from the notification panel or lock screen
The easiest way to preview your messages is to drag down the notification bar and read the previews. Or, if you've allowed it, you can do it every time you turn on your phone.
However, there is a small problem with this method. If someone sends you a lot of messages, you won't be able to read them in full, but at least you will have an idea of ​​what the messages contain.
Turn on airplane mode on your device
The goal here is to completely disconnect from the internet. While you can manually disable your Wi-Fi or data connection, the quickest way is to switch to flight mode on your device to disconnect from the Internet.
View the Quick Settings panel by swiping from the top of the display.
Tap Airplane mode to enable the option on your smartphone.
Next, open WhatsApp on your device.
When the app starts, tap the message you want to read.
When you are done reading the message, exit the app. Make sure you close the app once you're done.
Disable Airplane Mode to reconnect to the Internet.
Disable read receipts
Another way to prevent people from knowing if you've seen their WhatsApp messages is I will give you a letter From Settings. Once you've done that, the blue check marks that usually appear after reading a text will be replaced by a couple of neutral gray check marks.
Open WhatsApp on your device.
Touch the three-dot menu in the upper right corner of the display.
Select Settings.
Go up Account.
Toccata Privacy.
From there, disable the option Read confirmations.
Also, you can disable Last access from the same Privacy menu.
The only problem with this approach is that you won't be able to see when others have read your messages or when they were last online.
Disable read receipts on Whatsapp Web
If you want to remain invisible while using WhatsApp Web, you will need to install an extension in your browser. In Chrome, you can use.
Go from your Chrome browser on your computer to the Store and find.
Tap the Add to Chrome button.
Once the extension is added, open in a new tab.
You will notice a new Incognito option displayed in the upper left corner. Tap it to adjust its settings.
By default, it is set to never send read receipts. But you can change it by choosing to send a read receipt after a set number of seconds.
With the extension activated, the app will display a message saying Read receipts have been blocked every time you read a new message.