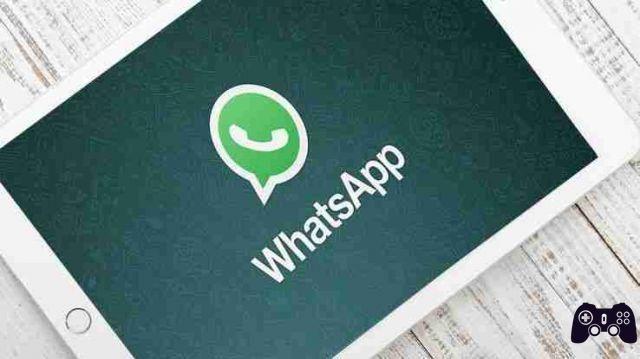 Would you like to use Whatsapp on your iPad but can't find the dedicated app? Well you can use Whatsapp on your Apple tablet thanks to Whatsapp web.
Here is the procedure to follow to use Whatsapp on iPad.
Whatsapp web are iPad
Open the Safari browser on your iPad.
Type in Safari's search bar and hit enter. You will find yourself on the Whatsapp web page. Quiet now by reloading it in desktop version you will get Whatsapp web to access from your iPad.
At the far left of the search bar in Safari you will see an "aA" icon: hold down these letters. A long press will bring up a series of options, one of which is "Request desktop website". Tap that option.
Now the page will reload with the ability to connect your Whatsapp on your phone to Whatsapp Web on iPad by scanning the QR code.
Open WhatsApp on your iPhone, tap settings in the bottom menu and select WhatsApp Web / Desktop in the menu that appears. Android users need to go to the three-dot menu icon at the top and hit WhatsApp Web.
Scan the QR code with your smartphone's rear camera. Immediately after scanning the QR code, you will see all WhatsApp history on your iPad screen.
You can now chat using the full functionality of the WhatsApp desktop platform directly on your iPad.
Conclusions
As you can see, there is no native Whatsapp app for iPad, but you can use Whatsapp Web to chat from the comfort of your iPad.