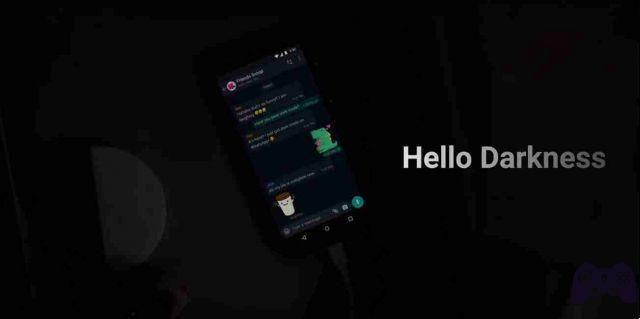 Whatsapp has finally released its dark mode. You can turn your chats and app into a black background for better reading at night, to save battery on phones with OLED screens or just for aesthetics.
Activating dark mode on Whatsapp is really simple, you just have to go to its settings and activate the dark theme.
Whatsapp dark mode how to activate
https://youtu.be/DoPYlgsEKvk
To enable WhatsApp dark mode, first update WhatsApp. So, if you are running Android 10 or iOS 13, enable dark mode in the system settings. Here's how to activate the. If you have an iPhone here's how to activate the Once done, Whatsapp will automatically switch to dark mode too.
You can activate the Whatsapp dark theme also in the following way if you are using Android 9 or earlier versions:
Open Whatsapp on your device.
Press on the three dots at the top right and press Settings.
Now select the item Chat.
In the View section, select Subject.
Now choose Dark and press OK.
Done you have thus activated the dark mode of Whatsapp.
Conclusions
Now even if you open Whatsapp during the night you will no longer be blinded by the white light emanating from the app. This is a great utility of the Dark Mode Whatsapp.