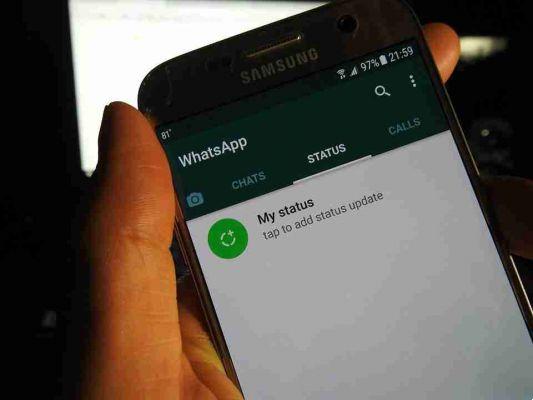 How to post more than 30 seconds of WhatsApp status videos. This little trick allows you to post longer videos as WhatsApp status.
Requires some third party applications. However, these apps are available for free. So, are you interested in knowing how to post 30+ second status videos on WhatsApp?
To bypass the 30 second limit of WhatsApp status, there are two simple tricks. The first is to create more 30-second clips from a longer video and post it to WhatsApp, while the second trick is to convert the video to a GIF image.
Since there are no restrictions on how long a GIF image can be, you are free to post anything. In this way, you can easily post videos longer than 30 seconds as a WhatsApp status.
First method for WhatsApp status videos longer than 30 seconds
+ is a free application on the Play Store. It allows users to create multiple 30 second video clips from a longer video automatically.
This way, you can post many of these smaller clips like WhatsApp status and share the whole story and not just a piece.
Download and install the WhatsCut Pro + app from the Play Store. When done, open the app.
The home screen will take you directly to the video library on your phone. From this, select the video you want to post as WhatsApp status. You can choose to put the whole video or just a part of it. When you're ready, tap the green arrow key.
The app will process the video and divide it into smaller chunks. Once the processing is complete, the WhatsApp status window will automatically open. Here you can choose to post it publicly as a status or share it with someone of your contacts privately.
Second method for WhatsApp status videos longer than 30 seconds
By creating multiple smaller videos, you can easily solve this problem. However, there are more files being uploaded and if you don't like it then this method is for you.
You can create a GIF image and you can easily add files longer than a minute even if the images have no time limitation. To do this, you can use any free GIF maker app.
We used GIFShop.
Download the app from the Play Store and install it on your phone. Once done, open it and proceed to the next step.
The home screen or main screen will show different options. Among them, choose the Video -> GIF option. The app will then take you to your video library. Here, select the video you want to post on WhatsApp as a status.
The app will process your video and make a GIF image out of it. The following screen will show you the export settings. These are the ones best suited for images. If you still want to change some things, feel free to do so.
Press CONFIRM and the app creates a single GIF file from your video. Now, use it and publish it as a state of WhatsApp in private or as a public status.