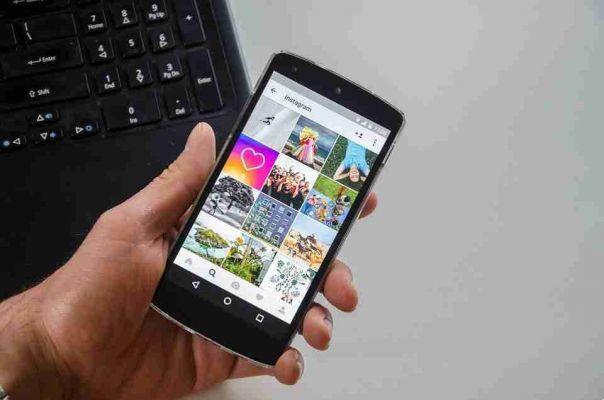 How to increase followers on Instagram. Have you used Instagram for a while, but only have a handful of followers? Do you rarely get likes and comments on your photos?
If so, these tips should help you reach more followers and create an Instagram profile to wow your audience.
Use only your best photos
Check out the people you follow on Instagram. Unless they are friends, celebrities, you will probably follow them because you love their photos. So put yourself in your followers' shoes and share only the photos that you, yourself, love.
When people go to your Instagram account, you will want them to be drawn to your photography skills. This won't happen unless you're just posting your best shots on your public profile.
This doesn't mean you have to stop posting all those impromptu selfies and less sharp photos. Instagram has a new feature (gradually rolling out to everyone) that allows you to share some of your posts only in your "Close Friends" list, which should generally only include your friends and family. You can manage your list by clicking on the a icon star at the top of your profile when you are logged in.
When you post a shot to your friends list, it doesn't appear on your public profile, so you don't have to worry about contaminating the rest of your Instagram portfolio.
Pick a niche
If you are looking to get more followers on Instagram, chances are you are looking for a certain type of follower. If you travel a lot, you will want to appeal to other travelers. If you are a foodie, you want other foodies to join your culinary adventures. So always keep that in mind.
Make sure every photo you upload is of interest to your "ideal follower".
Having your own aesthetic
People also follow Instagram accounts because they love the aesthetics of that account. They love the style of the photos that are uploaded. You can't have this appeal if you constantly change your filters, switch between color and black and white, or play with different styles day after day.
So, take some time to understand your aesthetic.
This doesn't mean you're stuck in this style forever. You are (of course) free to evolve the aesthetics of your photography however you like. But when it comes to getting people to follow you on Instagram, having a recognizable and broadly consistent style can be a real help.
Use hashtags wisely
Using hashtags is one of the primary ways to get more people to see (and hopefully interact with) your photos and videos. Instagram limits the number of hashtags you can use in each post to 30. And while there's some discussion about the number of hashtags you should actually use, there's no right answer.
Using all 30 does not appear to have any negative effects.
When it comes to choosing which hashtags to use, avoid super-popular ones like #love o #instagood . They are simply too used to be useful.
Instead, keep your chosen hashtags very relevant to your interests. To do this, start typing a hashtag in the caption and Instagram will suggest alternatives that might work well for that topic. Don't fall into the lazy trap of always using the same hashtags, however. Customize them on the subjects of your photos and you will reach many more people.
Don't post too often
When you don't have followers, you don't have many people to annoy by constantly posting too many photos. But as soon as your following starts growing, don't flood it with too many messages per day.
Looking at the figures I would recommend not posting more than four photos or videos in any 24 hour period.
Don't upload all your photos at the same time. To help you do this, you can save ready-to-publish posts as drafts on Instagram (on Android). is a more advanced way to do this and is available on iOS and Android.
Alternatively, you can use a service like or to schedule posts in advance.
Interact with your community
Remember, Instagram is a social network, not just a publishing platform. So, to be truly successful, you need to integrate into your Instagram community.
At the very least, this means responding to comments you receive on your posts and marking people and places that are or are relevant to your photos. In return, they will be notified about it.
If you're looking to take your Instagram even more seriously, you'll need to take your interaction to the next level.
An easy way to do this is to follow Instagram hashtags that are relevant to your niche. Some photos tagged with these hashtags will then appear in your feed. Spend some time leaving valuable comments on these posts and following the profiles you admire. This will help you get on other people's radar in your niche.
Use Instagram Stories
Instagram Stories have quickly become a key part of the platform and can be a great way to build loyalty and engagement in your community.
The thing to note here is that Stories are an ideal way to share more dynamic content that can offer a "behind the scenes" look at whatever you're sharing on your main profile.
An added benefit is that individual stories can contain links to your website. This is something you can't do on your main Instagram posts, so it's one of the few ways to drive your Instagram followers elsewhere.
Publish multiple images at the same time
If you took a series of photos during a shoot, you may want to post them as a multi-image post, rather than as many single posts. Posts with multiple images can contain up to 10 images (using a single caption). Users can scroll through them from left to right, before continuing to scroll through their feed.
The benefit of this is that you can tell a more complete story in a single post. This could show behind-the-scenes snippets of your main image, or different angles of a single location or subject.
This is much better than spraying your profile with lots of shots that may all look very similar, as they are all of the same subject.
Include calls to action
If you really want more Instagram interaction, don't be afraid to ask. Ask a question in the caption.
Ask people to like the photo. Start a conversation. Ask for advice. This method works for getting more interaction on blog posts, as well as for interactions on Facebook and Twitter, and works just as well on Instagram.
Take your editing to the next level
If you want to stand out even more, another great way to do this is to edit your photos using a.
Conclusions
By implementing some or all of the tips listed here, you will not only create a much more attractive profile, but you will also become a real part of your own community su Instagram.
Keep up with all of this and you will gradually see increase your followers and your interactions so that you can reach a far greater number of people