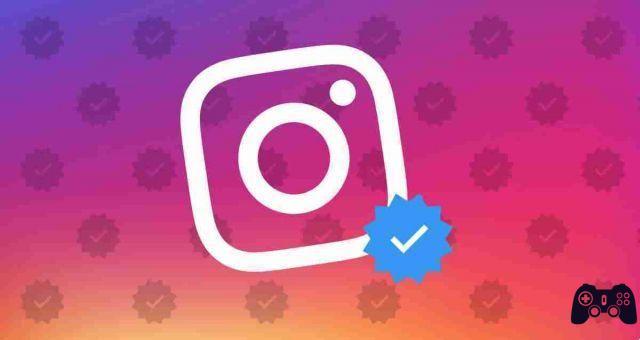 If you are a company, an influencer and you are interested in verifying your profile, as you believe that the work you do is of public interest then here's how to request the blue check of Instagram.
In order to obtain the verified account on Instagram, the profile must comply with the conditions of use and terms of service of the social network, be public, have a biography and profile picture as well as at least one published post.
So if you are ready to request the blue check on Instagram here's how.
How to send Instagram verified account request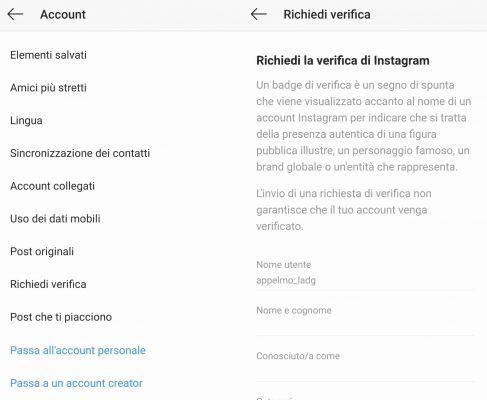 Launch the Instagram app on your mobile device.
Now log in with the credentials of the account you want to verify.
Press on the little man icon or profile picture below and access your profile screen.
Now select ☰ in the upper right corner and, in the menu that appears select Settings> Account> Request verification.
Fill out the form that appears, entering your name and surname, the name by which you are known and the category of reference.
You must also attach a photo of your identity document, to do so click on Choose a file, to upload a photo of it. If the account is for a company, you will need to attach a corporate document such as a tax return or a deed of incorporation.
Compiled and attached all click on Send.
The outcome of the request will be communicated to you by the Instagram staff and you will know if you have achieved the blue check for account verification or not.
If the request is not accepted, you can send a new one after 30 days.