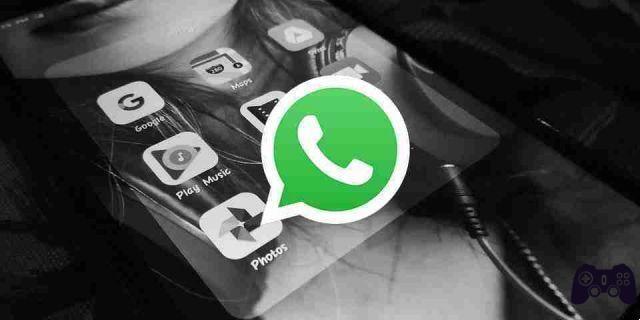 How not to save WhatsApp photos to Google Photos and how to remove them. In this article, I will show you a quick and smart way to remove WhatsApp photos from Google Photos.
Google photos synchronizes all the photos that are saved on your smartphone, even those downloaded from Whatsapp. If you don't want this to happen here's how to go about it disable saving some photos of Whatsapp on Google Photos.
Delete Whatsapp images on Google Photos
WhatsApp stores media files in a certain format. If you notice, the image files have IMG- [Sequence] -WA ***. Jpg as a suffix and the same goes for videos. So, our task would be to search for these files in Photos and remove them manually.
Now first you will have to delete if you have the photos already saved on your Google Photos account to do it here is the procedure.
Open Google Photos and type WA in the search bar, this will bring up all the photos that have the image name mentioned above relating to WhatsApp.
Long press a photo to select and without lifting your fingers, drag down until all images are selected.
Tap the delete icon and that's it!
HOW TO DISABLE THE AUTOMATIC BACKUP IN GOOGLE PHOTO of Whatsapp
Now that you have cleaned up Google Photos, you need to make sure that it no longer automatically backs up your Whatsapp photos. The best way to do this is to turn off WhatsApp syncing.
To do this open Google Photos, swipe right to go to the Settings menu and once there, go to Device folders> WhatsApp pictures and disable the button Backup and synchronization. Do this for the other WhatsApp add-ons like WhatsApp Videos and GIFs.

If you want some images to be kept forever in Google's immense maze of photos, we've got a little trick for you.
Go to your phone's Gallery app and select the images you want to back up. Once you've made your selections, tap the three-dot menu in the top right corner and tap Move to Album. Select Camera or Camera Roll as the location.
This will change the position of all selected images. So, next time you're connected to Wi-Fi.