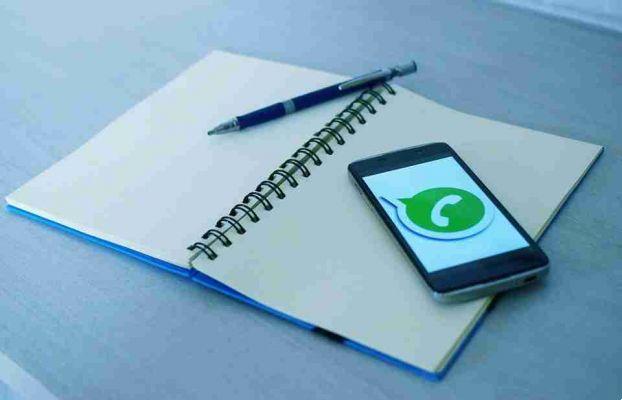 How to recover WhatsApp messages. WhatsApp has that backups made on Google Drive will not count towards the storage limit. Before you jump for joy, keep in mind that WhatsApp backups in Google Drive will not be encrypted.
Then, how to restore WhatsApp messages when there are no backups in Google Drive? Let's find out.
RESTORE WHATSAPP MESSAGES ON ANDROID
Not many people know that WhatsApp takes a local backup of their data every day at 2:00 AM (set by default).
If for any reason you need to reset your phone to factory settings or WhatsApp starts behaving strangely, follow these steps.
First, you need to uninstall WhatsApp. Then go to the Play Store and reinstall it again. When you do, WhatsApp will walk you through the verification process where you will receive a 6-digit code. Enter it and continue.
Once the verification is complete, WhatsApp will automatically search for a backup on your phone. You will be asked to restore messages and files from the available backup. More importantly, you will be able to see when the backup was made and its size.
You can tap Reset to begin the process.
After the backup is restored, you will be notified about the number of messages restored. Tap Next to continue.
RESTORE WHATSAPP MESSAGES ON ANDROID USING A FILE EXPLORER
As mentioned above, WhatsApp makes a local backup every day. The above method will restore the most recent backup by default. If you want to revert to a different version, you need a file explorer. I recommend Solid Explorer over ES File Explorer, but you can use any of them.
Start the file explorer. Search your phone's internal memory for this folder: / WhatsApp / databases. Here's where all WhatsApp backups are stored. Depending on your smartphone and your preferences, this folder can be in internal or external memory.
If you can't find this folder structure, tap the search icon and type "msgstore" without quotes.
You will see several results in the following format: msgstore-YYYY-MM-DD.1.db.crypt12.
Now you can choose to restore any backup file by date. The first file in the list does not have a date. That file is the most recent backup of WhatsApp messages. Before proceeding, make a copy of that file and move it to another folder and rename the last backup file to whatever you want.
Then, choose the backup file you want to use to restore messages and remove the date part (YYYY-MM-DD) from the file name to make it look like a recent backup file (msgstore.db.crypt12).
Now you need to uninstall and reinstall WhatsApp, and restore from backup as in the previous section.
RESTORE WHATSAPP MESSAGES ON iPhone
An iOS device cannot backup WhatsApp to Google Drive or your iPhone. All your backups are stored in iCloud and the frequency is the one you have selected within the WhatsApp app.
By default, Auto Backup is set to Daily, which means WhatsApp chats are backed up to iCloud on a daily basis. To restore a backup from iCloud, you need to follow this procedure.
Uninstall WhatsApp from your iPhone. Use the link below to re-download it from the App Store. You will be asked to verify your number with an OTP text message.
Once done, WhatsApp will ask if you want to restore from a recent backup or skip the procedure. Tap the Restore option in the top right corner. Here you can see the date and size of the backup file.
Once the WhatsApp backup file is restored, you can start using the app.