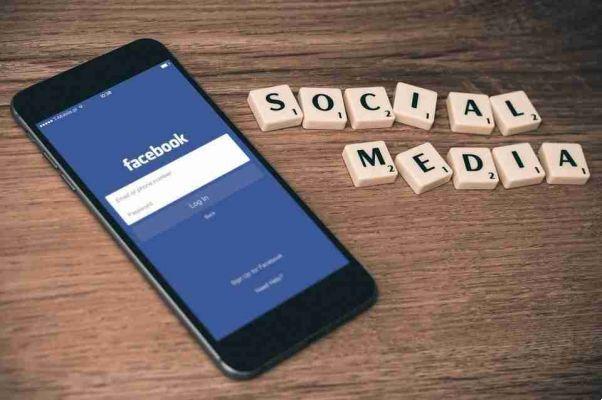 You can reset your Facebook password and quickly regain access to your Facebook account through these procedures.
If you have forgotten your Facebook password, here's how you can retrieve it from both the official website and the Facebook mobile app on your smartphone or tablet.
How to reset the password from a computer
First things first: look at each device you recently logged into Facebook on and see if you are logged in somewhere. In that case, it's super easy to reset your password, since you're already signed in. At that point, all you have to do is go up Settings> Security and access> Change password.
If you are not logged in anywhere:
Go to the official Facebook page and in the Login section select Forgot Password.
You will then be taken to a screen Find your account where you have the option to use the email or phone number associated with your Facebook account to reset your password.
After entering a phone number or email address, you are redirected to the screen Reset the password. This is where you can choose different ways to verify your account.
You can use a Google login if you've already set one up.
Email a code. This would go to any email address you use to log into Facebook.
Choose to send a code via SMS to any phone number you have registered on Facebook.
After choosing one of the previous steps, click Continue. Alternatively, if none of these options work for your account or you no longer have access, you can choose Is not you and Facebook will show some different accounts with matching names or similar emails and you can select the right account.
Assuming you have selected the correct account, Facebook will send a code that can be entered. After entering the code, click Continue and choose a new password.
After choosing a new password, Facebook will ask if you want to stay connected to any other device currently open with Facebook. You can choose to log out of other devices so that they all require you to enter your new password before logging in.
NB: An exception to this method is when you try to find your account or phone number but you don't have access to any of this data. When that happens, select You no longer have access to these? on the account selection screen. Facebook will now ask for a new email or phone number which can be used to contact you for assistance in resetting your password.
How to recover and reset the password from the mobile app
Open the Facebook app and on the screen that asks you for access, tap Forgot Password.
You will now be asked to enter a phone number, email address or name.
The fastest way is to confirm your email or phone number, tap Continue and enter the password reset code.
If you don't have access to the phone number or email, you can select You no longer have access to these? and Facebook will contact you for a new email or phone number. From there you can verify your account and reset your password.
After entering the password reset code, you will have the option to select Stay connected o Disconnect me from other devices.
At this point, you can choose a new password, tap Continue again and then you are ready to log in to your Facebook account again.
Log in to Facebook without a password through trusted contacts
A lesser known but incredibly useful tool for logging into your account in case you forget your password is Trusted contacts. With this method, you can choose between three and five friends to help you recover your account in case you forget or lose your password. Even if you only need three friends or codes to recover your account, you can have up to five people available to ensure you can reach at least three people quickly.
Start by logging into and clicking Forgot Password.
Follow the processes above until you get to the screen where you can choose You no longer have access to these?
Enter your email or phone number, click Continue
Click Reveal my trusted contacts and type the name of one of the trusted contacts.
Once you have successfully identified one of these contacts, you will see a series of special instructions that include a link. This link is only accessible by your trusted contacts.
Send your friends their link and ask them to open it and send you the access code.
As soon as you have three access codes from your trusted contacts, you will be able to log into your account.