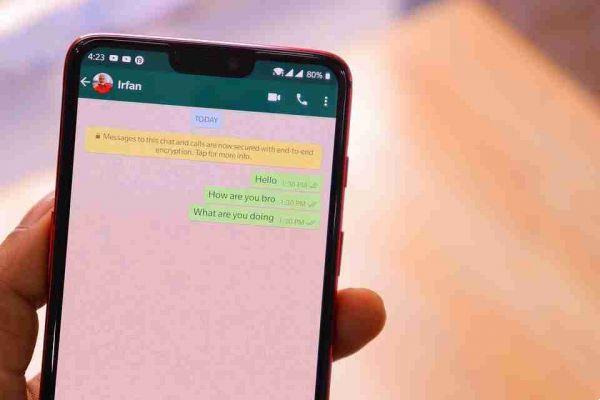 If you are wondering if it is possible to read Whatsapp messages then deleted, the answer is yes, with a little trick that we are going to explain to you.
Read deleted messages on WhatsApp
In order to see deleted messages from a whatsapp chat you will need to resort to a third-party app called WhatsRemoved + which is only available for Android.
WhatsRemoved +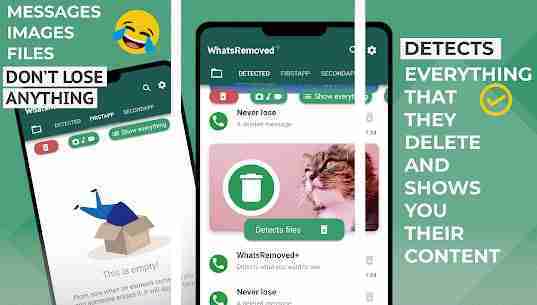 WhatsRemoved + is an application that allows you to monitor notifications and folders for changes and deleted files so you never miss a thing in your favorite messaging apps.
While the original app focused solely on detecting messages removed from WhatsApp, they extended the focus to all messaging apps and beyond. During installation, you will be able to select the application and folders you want to monitor, as long as you do not violate the terms of service.
How to use WhatsRemoved + to read deleted messages on Whatsapp
The app of this type only works if the device can receive Whatsapp notifications before the actual deletion of the message. So you don't have to have turned off Whatsapp notifications on your Android smartphone.
Install the app from the PlayStore.
Once done, launch the app.
Grant permissions to access system notifications by selecting Yes when asked.
You will be sent back to your phone settings, find WhatsRemoved + and turn the toggle next to the app to ON and agree.
Once the permissions have been granted, exit the screen and start WhatsRemoved + again, if necessary press the Accept button if asked.
Now select WhatsApp and then press the button Following positioned at the end of the display, press the buttons Yes, save files and allow.
From now on, the app will record every notification received via WhatsApp, including those that include files or messages that have been deleted before you have been able to read them.
To be able to read them start WhatsRemoved + and press on the WhatsApp tab and select the chat of the deleted message in question of which you want to know the content of the deleted text.
If, on the other hand, audio, photo and video files are deleted, click on the tab Detected to the left of the screen.