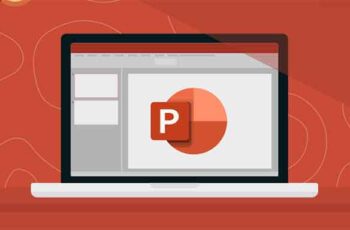 Do you ever find yourself in a situation where you need to open a PowerPoint presentation but you don't have the program installed on your computer? Maybe you are at work and forgot to bring your laptop. Or maybe you're using your friend's home PC, which doesn't have an updated version of MS Office.
If you find yourself in this situation, we have some good news. There are many tools that can help you open that PowerPoint document, and you don't even need to spend any money.
In this article, we'll walk you through the different tools you could use to open a PowerPoint file if you don't have the program on your device.
Microsoft Office alternatives, the best
Download Microsoft Office 2022 for free
How to use Microsoft Office Online
How to find Microsoft Office product keys
PowerPoint compatible applications
Microsoft PowerPoint may be the Mona Lisa of presentation programs, but it's definitely not the only well-known option in town. Whether you want to make your work stand out with some flashy transitions and animations or you need an easy-to-use tool for creating basic presentations, there are plenty of options available on the market.
These include web-based utilities such as Google Docs Slides, LibreOffice Impress, PowerPoint Viewer, NeoOffice, Slide Share, and others. Now let's see how each of these tools works.
1. Downloadable programs
a) PowerPoint Online
PowerPoint Online is a cloud-based service from Microsoft that allows users to create, edit and share presentations on any device. It provides high-quality presentation tools that allow you to design and collaborate with your team and automatically sync that information across connected devices.
To use PowerPoint Online, all you need is a browser and a Microsoft account (hotmail.com, live.com, outlook.com, MSN, or even a Microsoft 365 business / school account). If you have the file on your computer, you can view it with a simple drag and drop from the desktop to the PowerPoint web page. You can also use PowerPoint online to open files saved to Dropbox or OneDrive.
PowerPoint Online allows you to share or collaborate with partners during presentations. So you will never have that awkward moment in business meetings where colleagues are trying to pass an idea but can't do it because they don't have access to the specific content like you do.
b) PPTX Viewer
PowerPoint Viewer is a great tool to use if you want to view your PowerPoint presentations. It works well with password protected documents and allows you to open, print and share files with others.
While it doesn't allow you to edit anything, you can see the presentations in their entirety and make notes on ideas that may have been produced during creation.
Although Microsoft retired the original PowerPoint viewer in 2018, but we already have some replacements designed for Windows 10 version 17763.0 or later. A good example would be PPTX Viewer, which offers practically the same tools as the originally developed application.
2. Open source tools
You'll be pleased to learn that Microsoft PowerPoint isn't the only tool you can use to deliver a presentation. There are many open source alternatives out there that don't involve Microsoft's default software package.
In most cases, these alternatives are as good as PowerPoint itself, if not much better. Before we look at our top picks in this category, it's important to understand what open source tools are.
Open source software is software whose source code is publicly available for reuse, study, and redistribution based on a list of license terms indicating various copyright responsibilities.
Unlike proprietary software, nobody owns open source software. Anyone can edit it and share it with others. For this reason, you should always pay attention before using any open source program for your presentations.
Here are our best open source presentation tools:
a) Apache OpenOffice Impress
Apache OpenOffice Impress is free, generic office software compatible with many different types of documents. It includes a word processor (similar to Microsoft Word), a spreadsheet application (similar to Excel), and a presentation and graphics program (similar to PowerPoint).
It is available in over 100 languages ​​and also allows you to install third-party extensions for additional functionality. To open a PowerPoint file with the help of Apache OpenOffice Impress:
Download and install the software on your computer.
Open the application and simultaneously press the Ctrl + O keys. This will allow you to open any PPTX file on your device.
Double-click the PPTX file of interest to open it.
Apache OpenOffice Impress is a versatile tool that allows you to view and create amazing presentations. You can even enhance your presentations with 2D and 3D graphics, special effects and animations.
The toolbar and sidebar are incredibly intuitive. There is a "Properties" button to help you sort the presentations and a "Navigator" button to allow you to navigate easily. Additionally, a variety of formatting tools are available in the "Style" section at the top of each slide.
Apache Open Office Impress may not have the best graphics, but it certainly won't disappoint. That said, there is a small learning curve involved and it's unlikely you'll start running.
But once you overcome this hurdle and learn how all of its features work, you'll be making high-quality presentations in no time.
b) LibreOffice Impress
LibreOffice's presentation software is also called Impress. It stands for equally good quality presentations as those created with PowerPoint. To open a PowerPoint file with LibreOffice:
Download and install the software on your computer.
After installation, open the application and simultaneously press the Ctrl + O keys. This will allow you to open any PPTX file on your device.
Double-click the PPTX file you want to open.
LibreOffice Impress comes with a wide variety of templates to choose from, but their basic layout can be changed by installing specific formatting add-ons.
This includes animated transitions and decorative frames. So it's a good choice if you need well-crafted presentations, complete with visual animations and powerful graphics for your marketing campaign.
Libre Office and Apache OpenOffice are strikingly similar. As a result, some users use them interchangeably.
c) NeoOffice
NeoOffice is a free and open source office suite for Mac that includes word processing, spreadsheet, presentation, and drawing applications. It also allows you to open presentations initially created using LibreOffice or OpenOffice Impress.
To open a PowerPoint presentation using NeoOffice:
Click "File" and then select "Open".
Go to the location of your PowerPoint document.
Double-click the file to open it.
Select the "Slides Tab" view and then click the "Play" icon.
NeoOffice offers several advantages. First, you don't need to use or subscribe to any particular service to work with the documents in the software.
Secondly, it is always up to date because the developers constantly monitor the program and install the updates themselves.
They don't have to wait for official approval from a company owner like Microsoft or Apple to release new features. Finally, there are no commercial restrictions on downloading copies for multiple people at the same time.
3. Web-based tools
a) Google Docs Presentations
If you want to make a presentation without using PowerPoint, Google Slides is an excellent option. It allows users to easily import their presentations and share them with others conveniently via the cloud. While it doesn't have the same functionality as Microsoft PowerPoint, it is one of the more intuitive presentation tools.
If you want to open a PowerPoint file using Google Docs, here are the steps:
Log into your Google Drive account.
Click "New" and then select "File Upload".
Navigate to the location of the PowerPoint document you want to view and then click "Open". At this point, your file should start loading. During the process, it is automatically changed to a Google Docs file.
After uploading successfully, right click on the document and then click "Open With".
Select "Google Slides" from the drop-down list.
In addition to viewing the file, you can also make further changes as you see fit. Additionally, you can download the presentation in various formats, including PPTX, ODP, PDF, JPEG and TXT.
b) SlideShare
SlideShare is a social media site for presentations. Users can upload their presentations and embed them on other websites. Presentations are typically viewed by browsing topics that others have uploaded within a specific category (e.g. business, marketing).
To open a PowerPoint file using SlideShare:
Log into your SlideShare account.
Click the "Upload" button at the top right.
Navigate to the location of the PowerPoint document you want to view and then click "Open".
Use the SlideShare loading screen to enter some information about your presentation. This includes the title of your presentation, the desired level of privacy (public, private, or limited), and a brief description of what your presentation is about.
Click "Publish" to complete the process.
Click on "My Uploads" to view the presentation.
SlideShare has its limitations. In particular, you can only upload PPT files as static presentations without multimedia or animation effects. Also, the quality of the text and images you create within your presentation is low as everything is saved in a raster format (720 x 480 pixel resolution).
Despite the low resolution, SlideShare presents one of the best ways to present yourself and your work in an interactive format that doesn't tire the eyes. You are able to create engaging, engaging, and instantly shareable presentations that you can access at any time.
F frequent requently
Come if you use PowerPoint your a smartphone or a tablet ?
The Microsoft Office mobile app lets you read, view and edit PowerPoint documents on the go with your iPad, iPhone, or Android device.
You can store files in the cloud and access them from anywhere. The app is designed to bypass your schedule by seamlessly syncing files across your devices to provide online and offline support.
You can use the app to open files in your Google Drive or OneDrive account and quickly transfer them between devices. Also, you can create a document on one device and then continue editing it later on another device. Therefore, the app is perfect for co-authoring with others. The app is readily available on both the App Store and Google Play.
Make introductions like a pro
PowerPoint is a great presentation program, but its alternatives may work better depending on your needs. In this tutorial, we've shared information on how each of the available options works and what to do to view the document.
We are confident this information will help you choose the perfect presentation tool for your next project. Have you tried any PowerPoint alternatives? Let us know in the comments section below.
Further Reading:
Insert a YouTube video into PowerPoint
How to insert a GIF into a PowerPoint presentation
How to convert PDF to PowerPoint
2 ways to change margins in Google Docs
What is the .AAE file extension? How to open .AAE file?