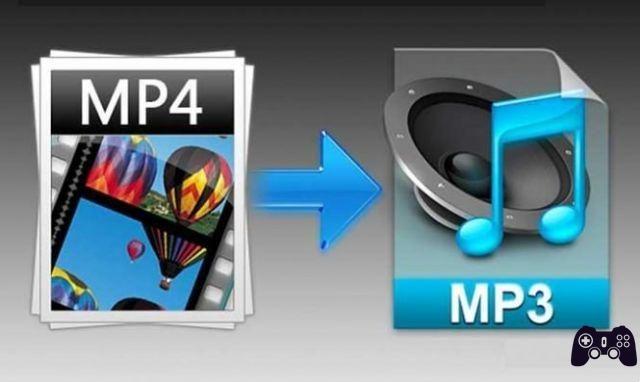 Converting MP4 to MP3 files is easy with these online and offline tools. What should you do when you don't need to watch a video, but just listen to the audio instead? In these cases, you want the portability and storage space offered by an MP3. It is not necessary to have both though. We will show you how to convert MP4 video file to MP3 easily.
There are a number of free file converters that you can use directly in your browser or download to your desktop. Read on to learn about our favorites and our simple instructions on how to convert your MP4 using these free tools.
Read also: How to download videos from any website
Step 1: switch to Cloud Convert
The Cloud Convert home page is the best place to start, but you can always add the extension to Chrome if it's your browser of choice.
CloudConvert is an intuitive cloud-based service that provides a standalone option that requires little more than an internet connection and your own files. It's completely free, requires no additional software to run, and supports quick conversion between over 100 formats, especially in our case, MP4 to MP3.
While the resulting audio quality is outstanding, as is the conversion speed, a free account can only handle files smaller than 1GB in size. Other limits on the free version are a maximum of 25 conversion minutes per day, five simultaneous conversions, and free accounts have a lower priority than paid accounts.
However, Cloud Convert should suit your needs if you only need to convert a few smaller files per day.
Step 2: Select the files you want to convert
Click the Select File button in the center of the page and select the video files you want to convert to MP3. A pop-up window will appear where you can locate or search for the desired files on your computer. You can also choose a file from a URL or from your Dropbox, Google Drive, OneDrive, or Box account.
Note that you need to sign up for a free CloudConvert account before connecting to the cloud storage service.
After selecting the files, click the Open button in the lower right corner to add the file to the conversion queue.Step 3: Choose the output format
Click the Select Format button that appears after adding your MP4 to the list, then select the audio followed by MP3 from the drop-down list. Click the wrench icon located directly next to the file if you want to optimize the audio bit rate (up to 320 kbps), channels, frequency, normalization, or trim the new file to a specified length.
The latter is an incredibly useful tool if your video has an introduction or ends with unwanted audio. When done, click the blue OK button.
Step 4: Change your download options
Cloud Convert offers two additional options besides the typical download. Check the box above if you want Cloud Convert to send the resulting MP3s directly to your Dropbox, Google Drive, OneDrive or Box account after the conversion is complete. If you wish, you can also receive a notification when the conversion is complete.
Step 5: start the conversion
Click the red Start Conversion button on the right side of the page when you have finished setting the desired output and save your preferences. A gray and yellow bar will appear at the top indicating the current status of the conversion, along with a cancel button should you change your mind for any reason. After that, wait for the conversion to complete.
Step 6: Download your new MP3
It may take some time, but Cloud Convert will notify you when the conversion is complete. Then click the green Download button and select a save destination for the file. If you chose one of the two save options in step 4, the resulting MP3 should already be in your Dropbox, Google Drive, OneDrive or Box account.
Now that you've ripped your audio, you need a decent MP3 player to play it.
Read also: How to Convert YouTube Videos to MP3 on Your Android Phone
Alternatively: Any Video Converter (Windows e MacOS)
If you prefer to convert locally, our favorite video converter is Any Video Converter. It allows you to extract MP4 audio and directly convert it to MP3, AAC, WMA, OGG or Wave format for use on a variety of mobile devices.
The audio and video quality is exceptional for a free program, it has lightning-fast conversion speed, and the resulting audio is supported by all, including iOS and Android devices. In addition, the third-party utility houses the basic options for trimming, cropping, and overlaying various audio effects within an easy-to-use interface.
Download it directly from the AVC website or the Mac App Store to get the latest freemium or lite version of the software. If you are using Windows, click the "Free Download" button in the middle of the download page and follow the installation instructions as indicated.
Note: There may be bloatware included in the installation, so be careful to choose to "Customize" the installation and uncheck any unnecessary boxes.
Read also: How to convert vinyl records to CDs
Further Reading:
How to convert your Chromecast into a Karaoke
How to Convert MP3 Videos Online - Quick and Easy
4 ways to convert PDF to PNG on iPhone
Best software to convert VCE to PDF file
Come convertire CD in MP3