Il Black Friday is coming and no one wants to be caught unprepared. Neither Honor that from today 20 November has decided to start Black Week, a week full of many discounts on smartphones, smartwatches and more. This year the Chinese company is better than ever and will continue the discount days until November 30th.
But be careful: this does not mean that you can rest on your laurels until the end of the month. The initiatives are different and many of them timed. In addition to the discounts, which will be valid for the entire promotional period, Honor offers:
timed offers for each day of the week from 23 to 27 November, valid only in the time slot from 20 to 24;
a voucher from 10 € to be applied to the trolley on a total of 100 euros;
a voucher from 30 € to be applied to the trolley on a total of 500 euros;
a voucher from 50 € to be applied to the trolley on a total of 600 euros.
Offers valid from 20 to 30 November
For its Black Week, the Asian brand could only fish among the best products currently in its catalog.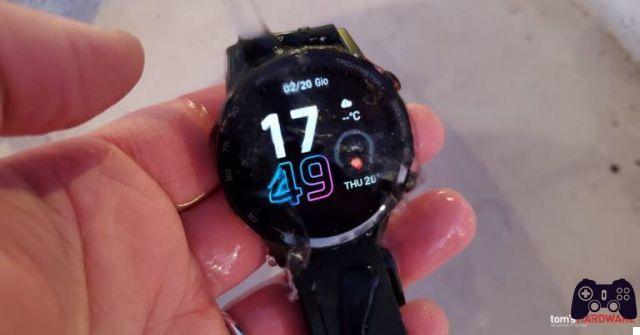 Honor MagicWatch 2 with 46 mm case will be on sale for only 119,90 euros. At this figure, you will take home a smartwatch with full 360 ° functionality and a high-level build quality. It boasts an AMOLED display and tons of training modes, including those designed for mountain hiking and swimming. Obviously present all the classic functions such as heart rate monitoring, pedometer and receiving notifications. In addition, you can manage phone calls directly from the watch. Finally, the smartwatch is able to measure the level of oxygen in the blood (SpO2), a very useful function especially in this period. The autonomy of two weeks is one of the great advantages.
»Click here to buy the Honor MagicWatch 2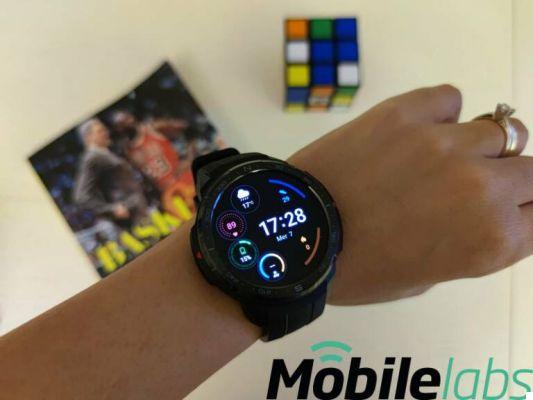 Honor Watch GS Pro, arrived at € 249,90 will be available for purchase at € 179,90, also receiving the Honor Scale 2 smart scale as a gift. As for the smartwatch, it is the ideal device for sportsmen and for those who love to venture outdoors. We could define it as a sportwatch with a rugged soul. Endurance, autonomy and many monitorable sports activities are the strength, as we told you in our review. The Chinese company has combined the characteristics of a smartwatch with all those functions dedicated to sport typical of a fitness tracker, not forgetting, also in this case, to insert an SpO2 sensor to measure the level of oxygen in the blood (more useful function than never).
»Click here to buy the Honor Watch GS Pro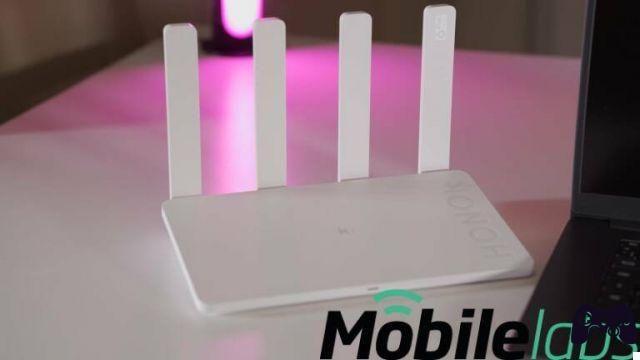 Honor router 3 is the best router available on the market, compatible with the new Wi-Fi 6 standard, sold at competitive prices. Wi-Fi 6 is characterized by a bandwidth of 3000 Mbps on the 802.11ax standard which ensures a very high and stable peak speed. The router is also equipped with 1 WAN port and 3 LAN ports. Arrived at 79,90 euros, it will be on offer for only 49,90 euros. A gift idea that could be appreciated in times of intense smartworking.
»Click here to buy the Honor Router 3 WiFi 6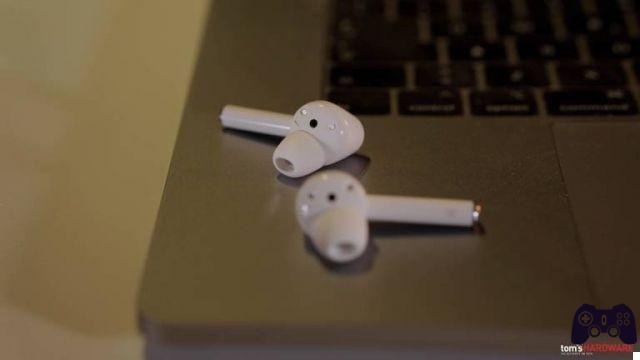 Honor magic earbuds will be available for purchase throughout the promotional period at the price of 79,90 euros instead of 99,90 euros. They are the true wireless earphones that integrate an active noise reduction technology, which works in conjunction with three dedicated microphones. The audio quality is guaranteed by the 10mm drivers, while on an aesthetic level they are characterized by the in-ear standard. There is no shortage of touch buttons and autonomy can touch 12 hours.
»Click here to buy the Honor Magic Earbuds
Timed offers
As said at the beginning, from 23 to 27 November interesting discounts will be reserved for Honor products only in the time slot that goes from 20:00 to 24:00. So take note and don't miss the great deals. We remind you that the voucher must also be added to these offers depending on the final price. Here are the offers day by day.
Monday 23 November
Honor MagicWatch 2 (42mm) at 119,90 euros instead of 169,90 euros with Honor Scale 2 for free
Honor Watch ES at 79,90 euro anziché 99,90 euro
Honor 9A at 139,90 euros instead of 149,90 euros with Honor Scale 2 for free
Tuesday November 24
Honor Watch GS Pro at 189.90 euros instead of 249,90 euros with the Honor Sport Bluetooth headphones for free
Honor MagicWatch 2 (46 mm) in Black color for 109,90 euros instead of 169,90 euros
Honor Watch Magic Silver with set of straps at 89,90 euros instead of 229,80 euros with Honor Scale 2 for free
Honor Watch ES at 99,90 euros with the Honor Sport Bluetooth headphones for free
Wednesday November 25
Honor Watch GS Pro at 189,90 euros instead of 249,90 euros with Honor Mini Speaker for free
Honor MagicWatch 2 (46 mm) in Silver color with brown leather strap at 129,90 euros instead of 169,90 euros with Honor Scale 2 for free
Honor Watch ES at 99,90 euros with Honor Mini Speaker for free
Thursday 26th of November
Honor Watch GS Pro at 189,90 euros instead of 249,90 euros with Honor Router 3 WiFi 6 for free
Honor MagicWatch 2 (46 mm) in Black color for 109,90 euros instead of 169,90 euros
Honor MagicWatch 2 (42 mm) at 109,90 euros instead of 169,90 euros
Honor Watch ES at 99,90 euros with Honor Router 3 WiFi 6 for free
Honor 9X Lite with Google Mobile Services at 179,90 euros instead of 299,90 euros
Friday 27th of November
Honor Watch GS Pro at 189,90 euros instead of 249,90 euros with Honor Scale 2 for free
Honor Watch Magic Silver with set of straps at 89,90 euros instead of 229,80 euros
Honor Watch ES at 99,90 euros with Honor Scale 2 for free
Honor 9X Lite with Google Mobile Services at 179,90 euros instead of 299,90 euros