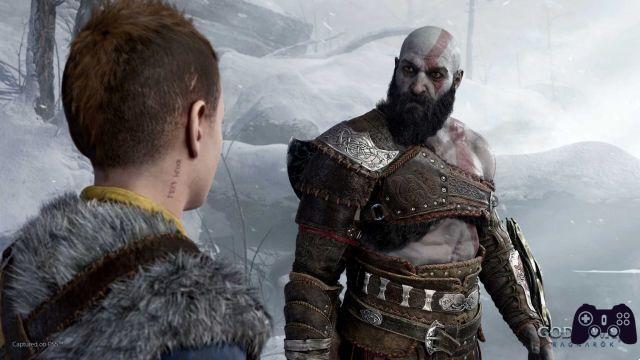 The release of God of War Ragnarok it's definitely around the corner (spoiler alert though). On November 9, 2022, the last act of the Kratos and Atreus saga will arrive in stores for PS4 and PS5 and for the occasion Sony Interactive Entertainment has decided to launch a special commercial, which shows how all fathers around the world can identify themselves in Kratos, the protagonist of the series.
In the video, which you can find in this news, an exceptional cast is proposed to us, which includes John Travolta, LeBron James and Ben Stiller, all together for a long session where we discuss and talk about love for our children. It is a comedy sketch, but it hits straight to the point, not only for its depth but also for Ben Stiller's special look.
"Wearing Kratos' beard and makeup was very inspiring. Warpaint is really useful for letting people know you mean business. The beard made me feel wiser… even if Quin, my son, didn't agree at all", the words of Ben Stiller declared after the publication of the video. And John Travolta also managed to find a point of connection between Kratos and parenting in today's world. "Similar to Kratos and Atreus, the balance between 'holding it and letting it go' is a family dynamic for many parents. There's no better feeling than watching your child grow and mature into the best version of themselves."
The video is available just below. Finally, we remind you that you will soon be able to read the review of God of War Ragnarok on our pages, but if you are eager to find out what we think of this game you can read the tried of our first hours. Keep following Tom's Hardware for all the news and announcements in the pipeline from the world of video games.