Today has many free titles to offer to enthusiasts, but before being able to redeem the new free games from the Epic Games Store this afternoon, there are those who have thought well of giving an extra gift to (almost) all gamers. It's not the first time that some game companies have decided to make their titles free, and today it is THQ Nordic to have decided to have many enthusiasts approach one of their recent experiences.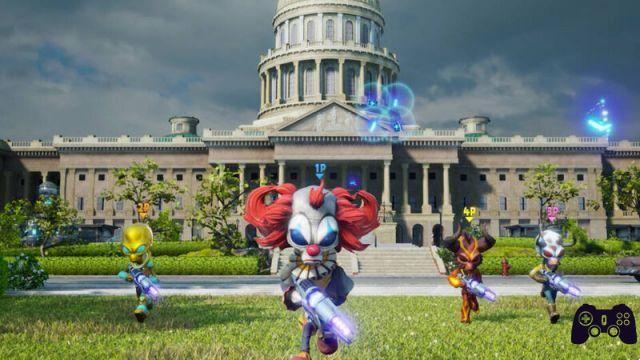 The game that is being given away in these hours is Destroy All Human Clone Carnage, the recent multiplayer standalone title to THQ Nordic's wacky and chaotic alien saga. A very curious and unexpected gift, especially since this experience was initially given to all those who had booked the most recent Destroy All Humans 2 Reprobed (which you can buy on Amazon). Now, however, the Austrian company has decided to open the doors of this experience to everyone, or rather, almost everyone.
Yes, because although Destroy All Humans Clone Carnage has become free on both Xbox consoles and PC, the PlayStation 4 version of this standalone title will still remain paid at a price that could leave you with several doubts. If you are a PlayStation user and want to try this title, know that now you will have to pay 0.25 cents for it. A paltry price of course, but that looks strange alongside the totally free versions of the other platforms.
To date, the reasons for this choice have not been revealed, but we are sure that thanks to the negligible price with which the title is now sold, the most curious will certainly be able to approach and try the standalone experience of the Destroy All Humans saga. If you are always looking for new free games Finally, to add to your collection, we remind you that the appointment is this afternoon with the new titles given away by the always very generous Epic Games Store.