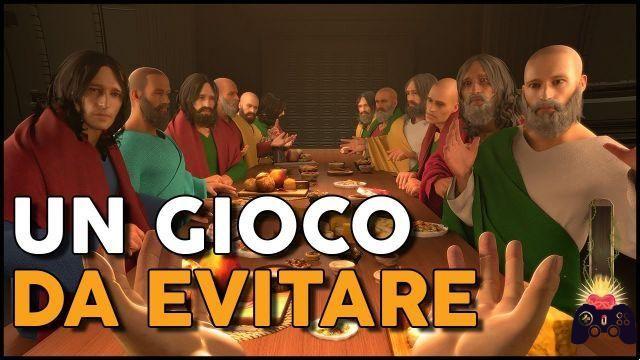 Last 8th December the Playstation Store welcomed a number of new demos, made downloadable at PS4 e PS5 completely free of charge from the Demo Fest 2022 section. Among these we find both important titles, such as forspoken, and works with a creative soul such as Season: A letter to the future, or Thirsty Suitors.
The official information regarding the new downloads available at Demo Fest 2022 has been shared directly on the Playstation Blog, followed by a careful introduction and explanation of the video games with which fans can, or cannot, begin to relate. forspoken (PS5) is certainly one of the most awaited titles of this "batch": in the available demo you will have the possibility to take a few steps inside Avoalet's aquatic garden, completing 5 main objectives, comparing yourself even a minimum with the system of combat and the approach to the various enemies (we also talked about it in our preview of the title). With Thirsty Suitors (PS4 and PS5) instead you will be able to have a taste of the immersion that this title offers, comparing yourself with the private life of the protagonist and facing a very particular personality test while skateboarding.
Season: A letter to the future (PS4 and PS5) is instead of a completely different pasta. In the demo of him you will get a preview of the artistic sophistication and calm at the base of the world of him. Here you can move around a little by bicycle, documenting what surrounds you before a cataclysm sweeps everything away. Bramble: The Mountain King (PS5) is a rather intriguing creative weight platformer. In the demo you will be introduced to some central dynamics in this adventure that oscillates continuously between nature and terror. You suck at parking (PS5), finally, is the most light-hearted title that you can try. Distributed over several levels, it's an adventure in which you'll have to drive a small car in an extremely reckless world, constantly playing with its physics.
Before saying goodbye, we suggest you drop by our YouTube channel, where you can find videos dedicated to the videogame world at 360 degrees, with curiosities, goodies and reflections on the sector and the current approach possibilities it offers.