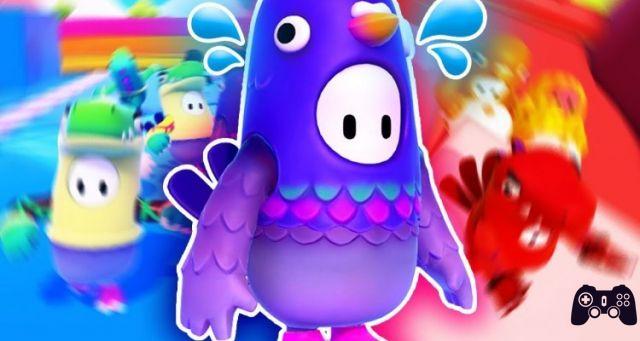 Fall Guys Ultimate Knockout for Nintendo Switch and Xbox will not be released this year, Mediatonic has in fact announced that the versions of the game for the aforementioned platforms will arrive only in the course of 2022.
In reality, there has never been talk of a launch on Xbox and Switch in the course of 2021 but many were hoping for it, however, things will not turn out like this and Mediatonic says that "interesting news will arrive in 2022."
"We know that you are looking forward to the debut of Fall Guys on Xbox and Switch. There have been rumors that they wanted the game to arrive on these consoles along with Season 6 but now we want to specify that things will not go like this, so don't look for Fall. Guys on these consoles because you won't find it at the moment. We can't wait to share more information over the course of 2022. "
Season 6 brought the Ghost of Tsushima costumes for Fall Guys as a dowry, therefore the collaborations between Mediatonic and famous IPs from the world of video games, TV, comics and cinema continue. A recent leak revealed the Halo skins for Fall Guys and this led us to believe an upcoming launch on Xbox One and Xbox Series X / S, as mentioned, however, the appointment is postponed to next year.