Compared to the Sony home console, PlayStation 5, Microsoft's two next-gens were found more easily by the many waiting users; especially Series S. The latter, however, has a much smaller storage space than its older sister, forcing players to look for solutions to expand the available memory. For this reason, we at Game Division have decided to draw up a buying guide dedicated to best external hard drives for xbox series x|s, in order to guide you step by step in the difficult choice.
In case you are interested in HDDs for PlayStation 5, here is our specific guide: best external hard drives for ps5. Or, here are also the best external HDs for PS4 and Xbox One.
-: via external HDD it is possible to play only video games released for generations prior to the current one, therefore all Xbox One, 360 and Xbox games, with the exception of games marked with the "Xbox Series X|S" label. In short, a rather practical way to keep hundreds of games without occupying the space destined for new games that necessarily need the SSD.
Best external hard drives for Xbox Series X|S
Maxone
Western Digital Elements Portable
Seagate GameDrive
Seagate Expansion Card
Western Digital WD My Book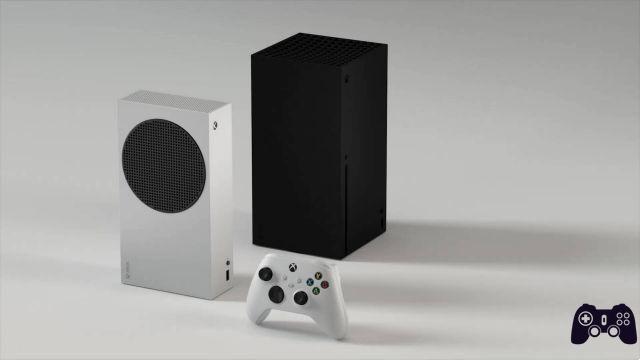 Maxone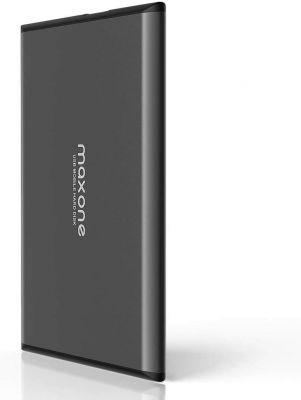 Let's start with Maxone's proposal, a cheap 2,5″ hard drive with 500GB of storage, designed for all those who would like to expand the storage space of their Xbox but who, at the same time, don't want to spend too much.
The device, thanks to its USB 3.0 port, guarantees an excellent loading and transfer speed of your games. Furthermore, as already mentioned, thanks to its low price it is rightfully included in our guide dedicated to the best external hard drives for Xbox Series X | S.
See on Amazon
See on eBay
Western Digital Elements Portable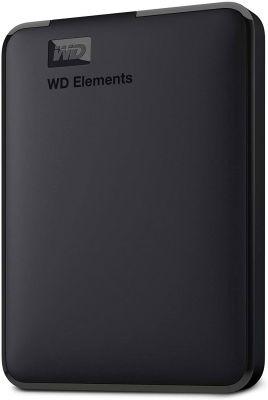 Increase the price range, but also the memory size with Western Digital Elements Portable. Developed by one of the best-known companies in the hard disk sector, it is a 2,5″ hard disk with 2TB of storage. The device interface is a USB 3.0 port, excellent for guaranteeing high-level speed (about 100 megabytes per second). A high-level offer and recommended to anyone, given the low price and the Western Digital warranty.
See on Amazon
See on eBay
Seagate GameDrive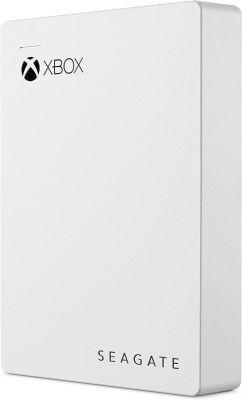 Seagate GameDrive it's a 2,5″ hard drive with 4TB of storage. The interface of the device is a USB 3.0, fast and performing. Staying on the subject, the reading speed, however, stands at 140 Megabytes per second. Furthermore, this Seagate proposal is an Xbox branded product, a symbol of more than assured adaptation. Recommended for those who want a quick reading of their titles, in order not to slow down the gaming experience, as well as an excellent storage space. Among the best external hard drives for Xbox Series X|S available on the market.
See on Amazon
See on eBay
Western Digital WD My Book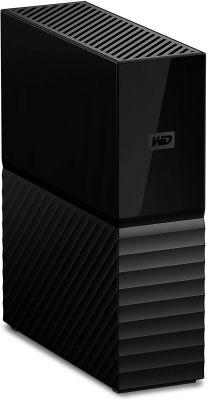 Western Digital WD My Book, in addition to the attractive design and the slightly more robust dimensions compared to the previous proposals, it is enriched by the storage memory of 8TB. Furthermore, with its 5400 rpm, the reading speed is decidedly high, around 120 megabytes per second. Thanks to its memory, suitable for Xbox users who need a large amount of space, it was more than legitimate to place it among the best external hard drives for Xbox Series X|S. The Western Digital brand, as specified for the company's previous proposal, is synonymous with quality in the field of external hard drives. If you were looking for a product that persists over time and that offers you a respectable space, WD My Book is for you.
See on Amazon
See on eBay
Seagate Expansion Card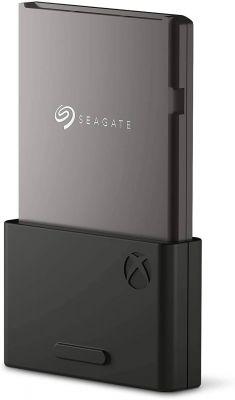 Impossible not to include among the best external hard drives for Xbox Series X | S, the official proposal offered by Microsoft: Seagate Expansion Card. Developed in collaboration with the aforementioned company, the Expansion Card is a very different product from the previous ones: it is, in fact, an external SSD card, which can be easily installed thanks to the special slot already filed on the bodies of the next-gen Microsoft. You can archive games up to 1TB, but the speed will be extreme: 300 Megabytes per second! Great for those who want to keep their Series X|S loading time intact.
See on Amazon
See on eBay
How to choose the best external hard drives for Xbox Series X|S
The flamboyant new Xbox Series X and S represent Xbox's next-gen proposition. These two consoles are performing and characterized by a higher loading speed than past generations. The only big problem, especially if you install a lot of games, is space, far too little on Series S and not too fussy on Series X, despite amounting to 1TB. So, dear readers, you will absolutely need a Seagate hard drive or SSD card to add more GB to your Xbox.
Before telling you everything in detail, we anticipate that in order to choose the hard disk that best suits your needs, you will need to evaluate several key factors: storage space, reading speed e connection interfaces.
Storage space
For storage space, the choice is purely personal: do you need a lot or a little space? To understand this, you just need to do a simple analysis of the weight of your favorite games. If, for example, you play a lot of large or graphically stunning titles, you will definitely need a lot of space at your disposal. Alternatively, you could go ahead and already buy some extra space in anticipation of games to come in the future, which are increasingly demanding in terms of occupied space. So, although it is a very subjective situation, linked to the way you play, a little extra space could still be useful for you.
Reading speed
The reading speed, on the other hand, determines the reaction times of old-gen titles: the lower it is, the slower it will read your headlines. In order not to have any problems, settle for a value of no less than 100 megabytes per second. Otherwise you could run into, depending on the games, lip sync problems during cutscenes, a very slow loading speed and many other annoying problems related to audio. So, please, do not neglect this aspect: it is one of the most important ever.
Connection interface
If your hard drive is equipped with a USB 3.0 port, the writing speed will be fast (up to a speed of 5 Gbps): this will allow you to quickly switch your Xbox games to the internal memory. Therefore, we strongly advise against buying an external hard drive that only has a USB 2.0 port. We reiterate that again these data affect the transfer times of the games, an operation necessary to move a game from external memory to the console or vice versa. This too, therefore, is a parameter that should not be underestimated.
SSD or HDD?
As per the title, this is a guide that suggests to readers which are the best external hard drives to buy for Xbox Series X and S, so it is not linked to the much talked about SSD. However, due to the portable and plug and play nature of the item, we decided to include Seagate's portable SSD as well, officially made for the Xbox Home Series consoles. In fact, we specify that, with an external HDD, you will be able to play only the titles released for previous generations, therefore many games, but not the "next-gen" ones specifically designed to benefit from the new hardware. Therefore, all games labeled "Series X|S" cannot be played via HDD, but only via internal or expandable SSD, such as the Seagate product, currently the only official way to increase the SSD capacity of your Xbox Series .
Price
In this specific case the price is subject to too many variations. Indeed, the amount you are going to spend is mainly conditioned by two factors: the type of memory (SSD or HDD) and the total storage space. With a minimum cost of around €50/60, you can take home 1TB of HDD storage space; while instead for 1TB of SSD around €200 will already be requested. So, keep your needs in mind.