Black Friday 2022 is finally here, with discounts on thousands of discounts and different stores that will last until November 28th. In our dedicated press review we have told you about the best promotions available since the early hours of Friday 18 November, the date that marked the beginning of this period of crazy offers; now we will focus instead on aexcellent gaming chair in sharp decline on Amazon.
La professional gaming chair Kaidan de Newskill it is in fact currently available for only €139,99 instead of €199,95; it is a 30% discount, which will save you almost €60,00! Whereas it is also possible to pay for the item in 5 interest-free monthly installments from just €28,00, it is truly an opportunity not to be missed!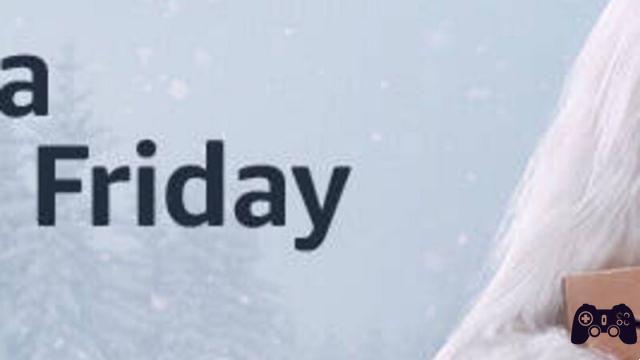 You can forget about back pain caused by long gaming sessions, since with the Kaidan chair you can play hours and hours enjoying maximum comfort. The backrest is in fact padded with ultra-pressed foam and the presence of two pillows ensures the right support to the lumbar area and neck, offering you optimal comfort at any time and regardless of your physique.
I armrests are indeed adjustable in height, angle and front/back, while the seat can be raised or lowered to adapt it according to your height. You will therefore be able to find the configuration that suits you and your set-up, but not only that: you will have the possibility of also recline the backrest up to 180°, thus allowing you to further relax when you want to take a break from the session.
La sedia gaming Kaidan è available in 5 colors so that you can choose the one you like best and that best suits your set-up: black, white, blue, red and green. However, the design is gorgeous in every version, thanks to the original arrow-shaped stripes and the white side bands with colored edge positioned in the backrest and the Newskill logo in the neckrest.
Read also: The best deals of Black Friday 2022
That said, we just have to advise you on the purchase of this fantastic gaming chair, referring you to the Amazon page dedicated to the offer and inviting you to complete the purchase as soon as possible, since the Black Friday discounts will end soon, and may run out. even before the stocks available. Furthermore, if you have not already done so, we invite you to consider subscribing to the Amazon Prime service, which will allow you to take advantage of the not only fast, but also free delivery of all orders!
Furthermore, before completing your purchase, we strongly suggest that you also subscribe to our three Telegram channels dedicated to offers, with specific channels dedicated to: Offers, Hardware & Tech and Clothing and Sport. Happy shopping!
» View the offer on Amazon «
Follow us and always stay informed on the best offers!
Events » Amazon Prime Day | Black Friday
Offers and Discounts » All offers | Discount Codes
Telegram channels » General Offers | Hardware & Tech | Clothing and Sports
Buying guides » SOS Home & Garden