You have been searching for a long time a high quality microphone to do live streaming or record videos, perhaps available at a particularly advantageous price, but you don't know which one to buy? In this case, you shouldn't miss the Legato microphone in super promotion from Amazon for the Black Friday period. We advise you to take a look at the wave pattern:3 which, for this very short period, is available at the price of just €119,99 instead of €169,99!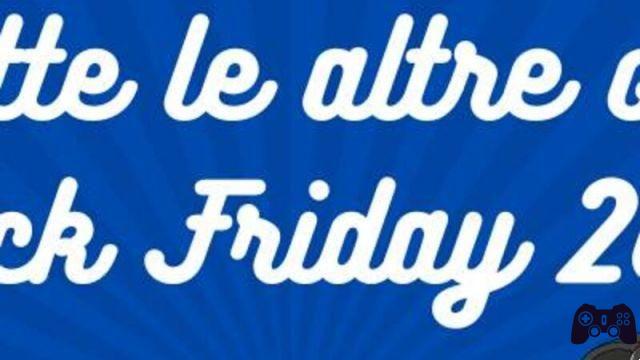 What does it guarantee you? The condenser microphone in question is ideal for streaming, podcasting, gaming, mixing software, plug-ins for audio effects, anti-distortion, plug 'n play and it is compatible with Mac and Windows PC. Given the validity of the discount and that, without a doubt, it is a smartwatch in particular demand in this period, we advise you to take it home before Black Friday ends!
This is the perfect proposition if you intend to create quality content, with excellent audio. First, you no longer have to watch levels while you're live or try to recover distorted audio in post production. This is because, when input levels peak, proprietary Clipguard technology directly redirects audio at a lower volume via a second signal path!
Not less important you can manage up to 9 channels! Game audio, voice chat, music, alerts, samples, multiple microphones, and more. Being about independent input channels, you can easily mix audio sources in real time for maximum results and minimum effort!
Read also: Black Friday 2022 | Dates | Offers | Amazon | eBay | Media World
Having said that, we just have to refer you to the purchase of the product, inviting you to consult the Amazon page dedicated to the offer, also suggesting that you complete your purchases as soon as possible, at least before the end of the discount or, worse, the exhaustion of the product.
Besides that, we also refer you to ours three Telegram channels dedicated to offers, an ideal place to promptly receive information relating to all the best offers currently available in the various stores, with specific channels dedicated to: Offers, Hardware & Tech, Clothing and Sport. Happy shopping!
» See the offer on Amazon! «
Follow us and always stay informed on the best offers!
Events » Amazon Prime Day | Black Friday
Offers and Discounts » All offers | Discount Codes
Telegram channels » General Offers | Hardware & Tech | Clothing and Sports
Buying guides » SOS Home & Garden