What could be worse than inviting a friend over and finding yourself without a second controller to play together? Probably in the life of a gamer few other things and here is in fact that a second pad always comes in handy in these situations, but also in many others. Very common situations, to which you can easily be ready by equipping yourself with one of the best economic solutions on the market.
Just think, for example, of when you forget to charge your main joystick, finding it with a flat battery just a few seconds before starting to play. Unfortunately, buying a second pad is certainly not an indifferent expense, given that the original gamepads for the main game consoles often and willingly cost even more than 50 euros. That's why we decided to draw up for you the list of those who are the best cheap controllers on the market, whatever your preferred gaming platform.
Before diving into the best cheap controllers that can be purchased today, we would also like to highlight our buying guides dedicated to wireless gaming headsets and cheap gaming chairs, to get always a top position.
Best Cheap Controllers
Nacon Compact Controller – The best for PlayStation
PowerA Wired Controller – Best for Xbox
PowerA Wired Controller – Best for Nintendo Switch
Zexrow – The best for PC
8Bitdo Zero2 – The best alternative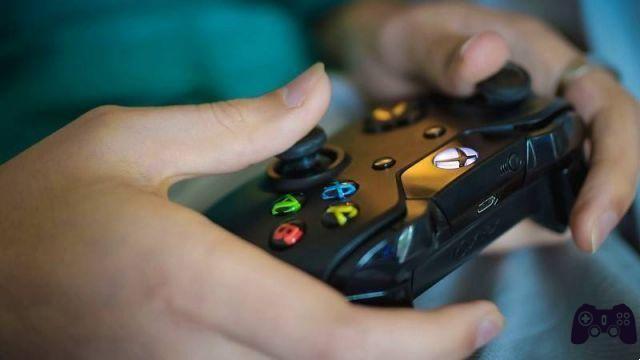 Nacon Compact Controller – The best for PlayStation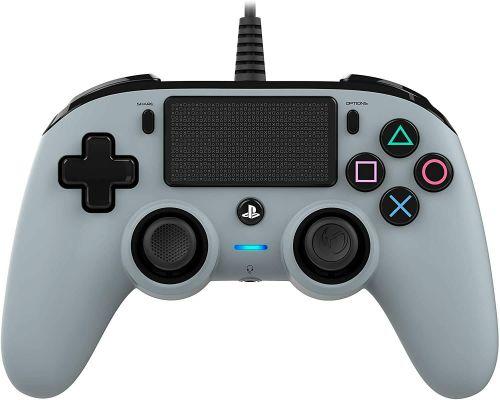 If you are looking for the best cheap controllers for PS4 they definitely come to your rescue
i Nacon Compact Controller.
It is a series of very high quality gamepads, which will certainly not make you regret the classic PS4 controllers. Successful design, 3-meter cable, jack input and equipped with share, options and PS keys: the Nacon Compacts are respectable economic controllers, perfect for every PS4. Finally, to make everything even more interesting is a large number of different colors,
able to satisfy practically every taste.
What to want more?
See on Amazon
See on eBay

PowerA Wired Controller – Best for Xbox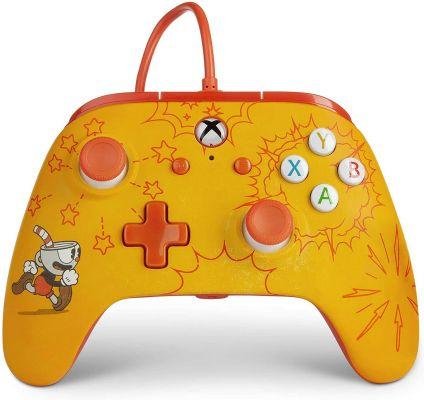 In case you need
a good cheap controller for Xbox
what you need is PowerA, a high quality wired product with an official Microsoft license. In addition to the classic keys, the PowerA also has
two additional programmable buttons on the back,
a decidedly remarkable feature for a product sold at a budget price. Let's be clear: can you really resist this beautiful design dedicated to that Cuphead masterpiece? PS: in case you want something more traditional, this excellent economic controller is also available in the classic black and white colors.
See on Amazon
See on eBay

PowerA Wired Controller – Best for Nintendo Switch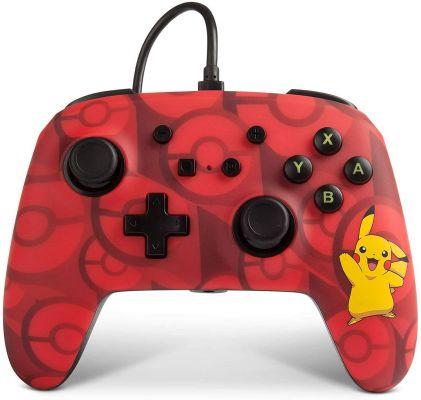 The best cheap controllers for Nintendo Switch are called PowerA, i.e. of
a series of very good quality gamepads
sold at a very low price. In addition to being officially licensed by Nintendo, these products feature an ergonomic design, a detachable three-meter USB cable and, above all, a large number of different prints.
To play cheaply and in style.
See on Amazon
See on eBay

Zexrow – The best for PC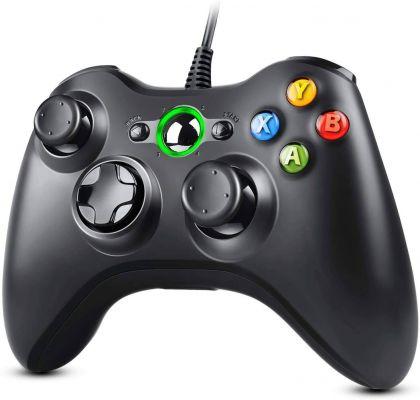 Although the PC has historically been the realm of the mouse and keyboard combination,
in some games a good joystick can always come in handy.
So here as the best cheap controller for PC we recommend the Zexcrow, a device that very closely resembles the unforgettable Xbox 360 gamepad, emulating its quality at a very low price. In case this solution does not convince you, we remind you that even most of the other cheap controllers recommended in this article are compatible on PC, despite having recommended them for other gaming platforms.
When you are spoiled for choice.
Check out Zexrow on Amazon

8BitDo Zero2 – The best alternative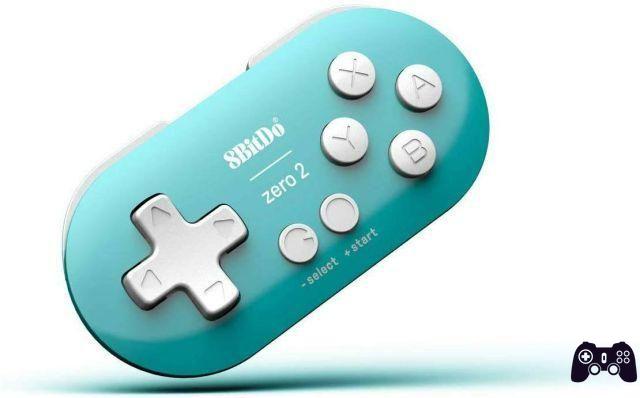 Do you feel particularly alternative or do you want to
an economic controller that is very comfortable to always carry with you
? In this case, the 8Bitdo Zero2 is definitely for you, a beautiful mini device compatible with Nintendo Switch, PC and Android designed to play in total freedom and particularly recommended for indie games. A unique product, with an irresistible design, weighing just 20 grams and distinguished by a very low price: the 8Bitdo Zero2 is
a real gem.
See on Amazon
See on eBay
How to choose the best cheap controllers
When you find yourself buying a cheap controller, you need to have clear in mind how you will most likely find yourself after the purchase a product that is valid, but which in any case fails to reach the same quality as the standard controllers for the various platforms of game. Precisely for this reason it is good and right to get as much information as possible, in order to obtain the highest possible quality/price ratio.
Brand
One of the first aspects to check is certainly that relating to the brand of a controller. When we go to choose a second pad or even any type of accessory and we don't want to turn to the offers of manufacturers such as Sony or Microsoft, it is always good consider the brand you are going to buy. Beyond the reviews, very few manufacturers have a license to produce a controller, so before making a purchase it is always good to check that the company has a license to produce accessories, such as Nacon and PowerA.
Connection type
One of the main things to consider before buying a cheap controller is that related to type of connection. Wireless or wired: both have their pros and cons, but it is good to consider how the former is more difficult to find in a reduced-price product and how without adequate quality the wireless connection risks "giving away" some nasty too. Not to be forgotten is also how a wireless controller needs to be recharged from time to time. In case you want a cheap wireless controller, in short, read the various reviews even more carefully.
Ergonomic spaces and furniture
What is a Controller? A device that we will be called upon to use even for several hours without interruption. So pay attention to ergonomics. Avoiding minor annoyances during and after use must in fact be a priority and it is precisely for this reason that we have included in this list of the best cheap controllers on the market only devices with good ergonomics.
Compatibility
The compatibility of the various economic controllers is not an aspect to be underestimated. Although certain products are marketed only for certain gaming platforms, they are also compatible with others and, almost always, also with PCs. A deeper look at the descriptions and user feedback might then save you several euros.
Analog layout
Despite being devices aimed at making us play, each controller is different and the gaming community has been discussing the issue for years arrangement of analogs on a controller. Better arranged symmetrically, as for example in the PS5 DualSense, or asymmetrically, as per Xbox tradition? A perfect answer for everyone unfortunately does not exist and for this reason we have decided with the products recommended in this list to go to satisfy as many palates as possible.
Price
Another important aspect concerns the price of the controller. Usually a wired controller costs less compared to wireless ones. It all depends on how much you intend to spend on a peripheral which on balance will certainly help in emergency situations but will not be used constantly. If you prefer to play without wires then the expense to be faced will certainly be greater. Based on your tastes, the ideal would be to spend from 29,99 Euros up for a good wired controller, while with around twenty Euros more you can already find good offers on wireless controllers. Also beware of any limited editions or those with the classic "pro" wording: in that case the price rises dramatically.