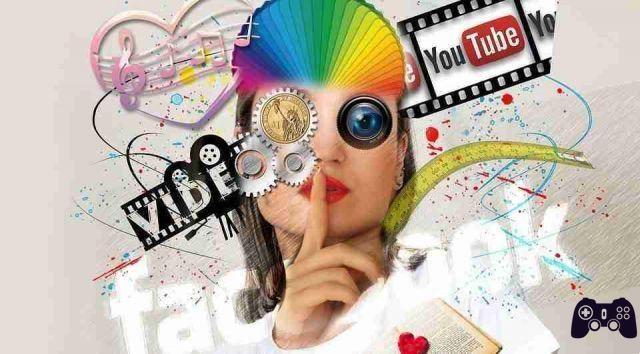 To create and edit great YouTube videos, you need the right tools. Here are the best video editing apps for YouTube.
YouTube has gone beyond being a simple video sharing site to become a phenomenon. So much so that there are people who are now watching YouTube instead of traditional TV.
This means that if you dream of being a YouTube star or just want to share videos with your friends, creating YouTube videos can be a rewarding process.
Best video editing apps and software for YouTube
However, to create and edit YouTube videos, you will need the right tools. And with that in mind, here are the best video editing apps for YouTube.
Adobe Premiere Rush
it's the closest to a household name when it comes to video editors. It's incredibly powerful, but it's so feature-packed that it might be overkill for some YouTube creators. If you are looking for a video editor for YouTube, Premiere Rush might be a better option.
As the name suggests, Adobe Premiere Rush is meant to help you make videos faster. It has built-in motion graphics templates, so there's no reason to integrate After Effects into your workflow. This is just one of several features that help you get videos out faster and easier.
Pinnacle Studio 24
is old video editing software, but since Corel bought it in 2012, it has improved a lot.
The software features a clean and easy to use interface. It is a good option for people who want to gradually transition to more advanced video editing.
Pinnacle Studio's only downside is that it's not as powerful as other video editing tools like Premiere Pro. But for starters, it's more than enough.
Avidemux
Of all the software on this list, it is the lightest and should only be used if your video editing job mainly consists of simple trims, filters, or encoding. Due to its simplicity, Avidemux is one of the best YouTube editing apps for absolute beginners.
The software is completely open-source, so you don't need to pay to use it. Avidemux supports all popular video formats such as AVI and MP4. For users who have slower computers, this is the perfect choice as it doesn't require any resources at all.
The only caveat is that it may be too simplistic for your taste and you may get too big quickly. This is especially true if you are looking for more eye-catching audio and video effects for your videos.
Blender
At first, it might seem like a strange option to include here. After all, it is mostly known as 3D rendering software. Interestingly, Blender also includes a full video editor. This is more than enough to make it one of the best video editors for YouTube, especially if you are interested in 3D graphics.
Blender can handle simple video editing functions like trimming and joining, but also more advanced tasks like masking. You get up to 32 tracks (known as slots here) for video, audio, images, effects, and more. The app is also completely free and open source.
VDSC
has consistently been one of the best free video editing software for YouTube, and not without good reason. It supports all popular video and audio formats and has a wide variety of editing tools for beginners and experts.
The highlight, however, is the chroma key tool used in making green screen videos. If you are a YouTuber, there will be a time when you need to use a green screen. Fortunately, VDSC allows you to easily replace the green background with anything of your choice.
VDSC also has a plethora of effects and filters for users to play with. The video editor also has very low system requirements, which makes it a good choice for low spec computers.
CyberLink PowerDirector 365
CyberLink PowerDirector has been around for a long time and has developed a reputation as the go-to app when it comes to editing videos on Windows. There is also an Android version that made it to our list of the best video editors for Android. If you like the app but don't like paying for updates, CyberLink PowerDirector 365 brings Premiere Pro CC's monthly payment model to the venerable app.
While it may not hold up to offerings from Adobe and similar brands, PowerDirector is more than a match for YouTube's default editing software. It's also a familiar interface that should appeal to not only PowerDirector fans, but anyone who has used a video editor before.
Download: Cyberlink PowerDirector 365 for | | (free, subscription available)
DaVinci Resolve
it is also one of the best video editors for YouTube. You'll find a huge amount of features, but luckily you don't have to use them all. All you need to know is that it can edit anything you throw at it, including 4K footage.
Hit movie Express
Another professional editor with a free version available, it is one of the best YouTube video editing apps you will find. Like DaVinci Resolve, it lets you perform almost any editing task you can think of, including editing 4K movies. Hitfilm Express has a friendlier interface, so if you're new to video editing, this might be a better choice.
Wondershare filmora
Chances are you've already heard of. This is mainly due to its popularity among the video editing community.
Filmora offers features in a visually pleasing package. It contains advanced features, such as motion tracking, while being equally proficient in simpler tasks, such as trimming or joining videos.
The software also has a wide variety of transitions, video effects, and audio features. This makes it one of the best YouTube editing apps available.
iMovie
If you're just starting out and unfamiliar with all of the YouTube editing apps, you might not want to spend the money. Simple videos aren't that hard to put together, so you might not need fancy software. If you're using a Mac and are looking for a simple and affordable option, look no further, which comes free with your Mac.
You won't be editing a feature film with iMovie, but it's more than enough for simple editing tasks. It offers more than the built-in YouTube editor, which may be all you need.
Final Cut Pro
When it was first released, original fans of Final Cut Pro X hated it. While some still mock it as "iMovie Pro", it's actually very useful if you're looking for YouTube video editing software that's a little bit more. is more advanced than iMovie. You won't feel completely alienated, but Final Cut Pro is much more powerful.
Being a Mac-only software, Final Cut Pro takes advantage of features like the MacBook Pro Touch Bar and Metal Graphics API to improve performance.