Undecided on the next game to take? We help you with our buying guide on the best PS5 exclusives
You have a PS5 and, after so many titles, you don't know what to play. If you find yourself in this situation, let's try to help you with some advice. Within this guide you will find a list of all best PS5 exclusives available so far. We would like to point out that it is not a ranking and the games are distributed in no particular order. These are very different titles and it is impossible to compare them. We will try to space a bit to capture everyone's tastes. Get comfortable then and let's find out which titles are right for you.
A few tips to get you started
If you have recently purchased the latest Sony home console, you will find yourself in one of these conditions: you have had a PS4 at home, or not. It is to the latter that we would like to give a simple advice, which will prove to be really fruitful. If you subscribe to the PlayStation Plus service you will have the opportunity to play a library of the best games ever released on PS4. We are talking about the PlayStation Plus Collection and, in our opinion, it is a must for anyone who is approaching the world of Sony consoles for the first time.
The last generation has been able to give us several unforgettable titles, impossible not to mention The Last of Us Parte 2, God of War oppure Horizon: Zero Dawn and many others that you can find in our dedicated guide. We are hopeful that Sony's in-house studios will surprise us with PS5 as well new great exclusives worthy of the best on PS4, whether they are followed by iconic sagas or new intellectual properties.
In case you are looking for continuous news continue with the article. We anticipate that only games that have already been released will be present and available for immediate purchase. Only in this way is it possible to make a selection to insert the best. Consequently, the games announced, but not yet released, will not be on the list as much as they can be expected by all the public.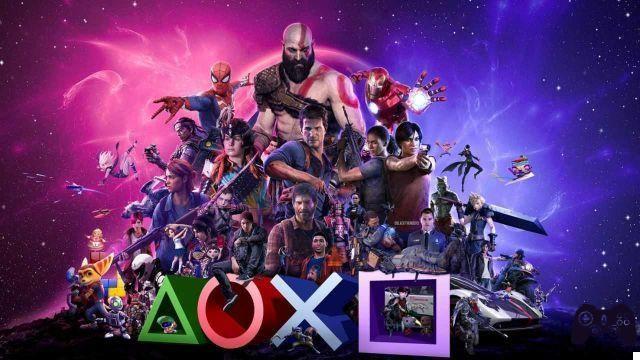 Demon's Souls - Best PS5 Exclusives To Buy
Let's start the list with the pillar of the PS5 launch line-up. Demon's Souls accompanied the release of the new console, amazing everyone for its breathtaking graphics sector. This is the remake of the homonymous game released in 2010 in Europe. Despite some mechanics it is the daughter of its time, the Bluepoint Games action RPG is a title absolutely not to be missed for any reason.
Thanks to Demon's Souls, the trend of what we now call "soulslike" has begun. It's not just a difficult game for the sake of it; the deaths you will inevitably face serve to raise your awareness to a skill level where everything will seem within your reach. You don't have to worry too much, because thanks to very fast uploads you won't lose a second before starting to play again. Roll up your sleeves then and try an adventure that will mark your way of playing video games.
Spider-Man: Miles Morales - Best PS5 Exclusives To Buy
A cross between a sequel and a stand-alone DLC of the first Spider-Man, by Insomniac Games. If you loved the first chapter we have nothing to say to you, you can buy this chapter a pig in a nutshell and you will be satisfied with it. For others, it is a open world where you play the role of "Spider-Man replacement" Miles Morales. Juggling the skyscrapers of Manhattan is a pleasure thanks to the excellent work done by the software house in this regard.
Furthermore, the combat system, as simple as it is, really is fulfilling and will allow you to perform spectacular acrobatic combos. There are also secondary activities and collectibles to collect. The game is also available on PS4, but on PS5 you can choose between two graphics modes. The first runs the game a 4K e 60 fps, focusing everything on fluidity, while the second turns in 4K and 30fps, but it does enable ray tracing and other visual effects.
Sackboy: A Great Adventure - Best PS5 Exclusives To Buy
The most famous rag doll in video games returns with a title dedicated to him. After Little Big Planet, this time we change course and abandon the creative component for focus on platforming. We are in front of a classic 3D platformer, son of the progenitors of the genre dating back to the PS1 and PS2 generations. Lots of levels and items to collect for our Sackboy in his adventure to restore peace to the Village of Bandolo.
Sackboy: A Great Adventure may be the ideal game for those who want to have fun with a quality title, but which can also be suitable for smaller audiences. To complete the whole a mode cooperative multiplayer up to 4 players. The immediacy is maximized by the new PS5 features, which allow you to select the level you want to play directly within the console menu.
Have fun!
These were the best PS5 exclusives on the market so far. Sony has always staked a lot on its exclusive titles trying to keep a rather high quality level. We hope you found this guide helpful in deciding which game is right for you or for give you a smattering of the possibilities of PS5. We invite you to follow us on the pages of Holygamerz, to stay up to date on all the news from the world of video games and more!