A new video teaser reveals us how the new one Asus Rog Phone 3 is certified to be the new Taiwanese gaming phone to be equipped with the brand new Snapdrgon 865+.
The smartphone will have top-of-the-range specifications and the use of a display for the first time Amoled Full HD+ with update frequency a 144 Hz.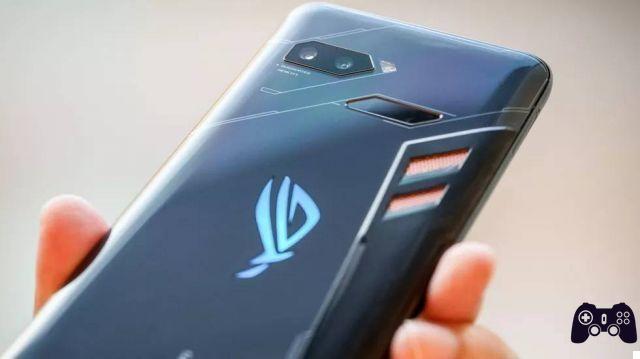 The data sheet will consist of an internal memory UFS 3.1 da 512 GB assisted by 16 GB of RAM. The rear camera will consist of two sensors, 64 MP and 13 MP respectively. At the front a 16 MP sensor.
Autonomy side, inside Asus Rog Phone 3, the company has managed to insert a battery from 5800 mAh which can also be recharged quickly at 30 W. To have such a battery the weight suffers, we are talking about a smartphone that weighs 240 grams. Interesting is the cooling system that allows you to carry out long gaming sessions - even while the smartphone is charging - without reaching extreme temperatures.
Asus Rog Phone 3 is still a gaming smartphone, which means that it will be "tamarro" at the right point. RGB LEDs to illuminate the rear logo and a very particular design, which will certainly not go unnoticed.
The software, based on Android 10, is customized by the user interface of Asus ROG UI which does not upset the Pure Google experience but introduces useful functions especially in the gaming field.
Although the Taiwanese company has practically revealed the smartphone, is keen to let us know that on July 22 will hold the official event, where the remaining details will be communicated. However, expect a price close to 1000 euros as for the launch of the predecessor.
If you want truly incredible autonomy, Asus Zenfone Max is the one for you. You can find it here about 130 euro.