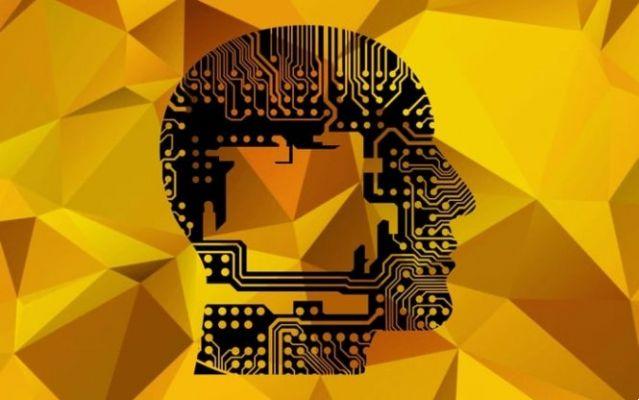 Qualcomm's latest flagship mobile processor is the first 5G-ready mobile chipset. On top of that, the Snapdragon 855 features the new Kryo CPU cores, an efficient 7nm manufacturing process and an upgraded XTE LTE modem. Never mind, we can't help but compare Snapdragon 855 chipset to Apple A12 Bionic from iPhones.
Which is better iOS 12 vs. Android Pie
The slightly older Bionic A12 processor powers most 2018 iPhones, including the iPhone XR and iPhone XS. The A12 Bionic is one of the first mobile processors to be manufactured using the 7nm manufacturing process. It offers faster graphics performance and an enhanced Neural engine.
So, we're comparing these two top-tier processors from 2022 (at least for now) to plot their similarities and differences. Let's enter the comparison.
Apple A12 Bionic vs Snapdragon 855: how different they are
| | | |
| --- | --- | --- |
| | Apple A12 Bionic | Snapdragon 855 |
| Design process | 7nm | 7nm |
| Architecture | 64-bit | 64-bit |
| processor | 6-core processor (2 cores x performance + 4 cores x efficiency) | 8 x Kryo 485 CPU con clock fino a 2,84 GHz |
| But by the full GPU acceleration tech | 4-core GPU designed by Apple | Adreno 640 |
| camera | Apple's ISP | Due CV-ISP a 14 bit, Spectra 380 ISP |
| recharge | Wireless charging, normal charging via USB | Qualcomm Quick Charge 4 + |
PERFORMANCE IMPROVEMENTS
The A12 Bionic and Snapdragon 855 processors are based on the 64-bit microarchitecture and are manufactured through the 7nm manufacturing process. A smaller process node increases the overall performance and energy efficiency of the chipset. Well, that's the only similarity between both processors.
A12 Bionic adopts a six-core CPU configuration: two Performance cores and four Efficiency cores.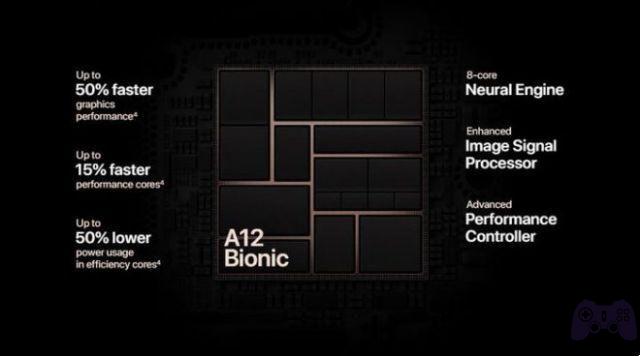 The A12 Bionic carries only a relative bump in terms of performance and not too significant compared to the A11 Bionic. So you will notice that app launches are a bit faster thanks to the intelligent processing system. Furthermore, the A12 Bionic is more energy efficient and consumes less energy.
Unlike the A6's 12-core CPU implementation, the Snapdragon 855 has an 8-core configuration. Qualcomm has opted for a tri-cluster deal, instead of the normal two-cluster deal.
The Snapdragon 855 sports eight Kryo 845 cores clustered on a single 'Prime' Cortex A76 core clocked at 2,84GHz, three 'Performance' Cortex-A76 cores clocked at 2,42GHz, and finally four Cortex-A55 'Efficiency cores 'clocked at 1,80 GHz. These clusters are designed for high performance, high efficiency, enhanced task sharing capabilities, and low latency rates.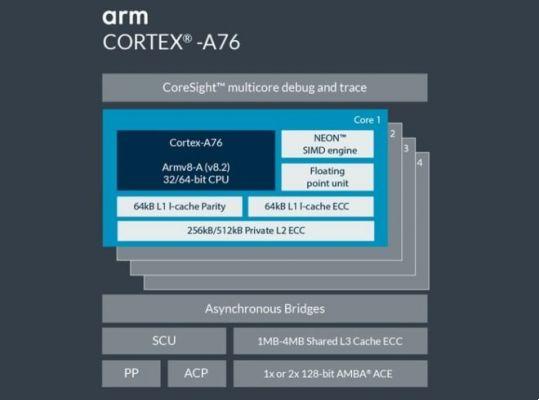 In addition to that, the Snapdragon 855 first core has a 2KB L512 cache and is coupled with 2KB L256 cache of the performance core and 2KB L128 cache of the efficiency cores. This L2 cache works together to send information quickly and without interruption, acting as a bridge between the processor and memory.
On the GPU front, the Snapdragon 855 packs the Adreno 640 GPU which offers a 20% increase in gaming graphics and can handle 4K HDR10 + playback. This is what Qualcomm claims.
REFERENCE TEST
Well, the benchmark scores may not translate accurately into the real-world experience. But at the end of the day, these scores help portray a chip's potential in numbers. So, taking a look at the benchmark scores helps gauge a chipset's true abilities.
For Tom's Guide, the Snapdragon 855 scored 3.552 points (single-core) and 11.196 points (multi-core) on the Geekbench 4 benchmark tests. On the other hand, Apple's Apple XS is powered by the clocked A12 Bionic 4.701 (single-core) and 11.420 (multi-core) in multi-core on the same benchmark test.
The difference is quite small in multi-core tests but has significant differences in single-core implementations.
| | | |
| --- | --- | --- |
| Property | A12 Bionic | Snapdragon 855 |
| Single-core Geekbench 4 Score | 4.701 | 3.552 |
| Multi-core Geekbench 4 Score | 11.420 | 11.196 |
ARTIFICIAL INTELLIGENCE
Artificial Intelligence plays a pivotal role in 2018-19 chipsets. When it comes to the Snapdragon 855, it bundles a 690th generation multi-core AI engine to power AI-related tasks. It is worth noting that this engine is a combination of the Hexagon 7 processor, Kyro CPU and Adreno GPU. If we talk about numbers, it is capable of handling up to XNUMX trillion operations per second.
Snapdragon 690's Hexagon 855 DSP is upgraded to handle more complex AI tasks. And combined with a dedicated tensor accelerator, the DSP offers the chipset a triple gain in machine learning performance.
Among the many benefits of this AI engine, notable ones include scene detection, super resolutions in snapshots, face authentication, dual camera bokeh, and text recognition.
Qualcomm's new chipset also supports AI frameworks like Google's TensorFlow, Facebook's Caffe 2, and Open Neural Network Exchange (ONNX).
Unlike Qualcomm's four-core AI engine, Apple packs an 8-core Neural Engine into its A12 Bionic processor. And it can perform a whopping 5 trillion AI operations per second.
Regardless of tasks like face detection or making predictions based on your actions, the key task of this processor is resource allocation (which we mentioned above). Intelligently calculate where to run algorithms on the GPU, processor or neural engine. At the same time, it can also direct additional processing power where needed.
Plus, there are improvements like faster app launch, learning user habits, and the power of real-time machine learning. Apple claims it can run Core ML nine times faster, while at the same time using only a fraction of the resources and battery power.
THE SHUTTER GAME
Today, camera technology and artificial intelligence go hand in hand. This is because cameras are now harnessing the power of the AI ​​engine to produce images that are rich in detail and sharp.
In the case of the A12 Bionic processor, the neural engine helps analyze the shots in real time and makes changes accordingly. Plus, the improved ISP brings home the finest details of the photos. Along with that, Smart HDR offers a high quality dynamic range.
On the other hand, Snapdragon 855 features the internal Spectra 380 image signal processor. Qualcomm claims it is the world's first AI-integrated ISP.
This gives the chip an edge in terms of hardware depth detection, object segmentation, and real-time object classification. For example, your phone will be able to easily replace video or photo backgrounds in real time, among other things.
THE CRY OF BATTLE BECOMES LOUDER
Aside from the main differences seen, the main benefit of the Snapdragon 855 is that it is ready for 5G and one of the most noticeable updates will be the speed increase. It also includes Snapdragon X24 LTE which can enable download speeds of up to 2 Gbps and upload speeds of up to 316 Mbps. In addition, it also features the new Elite game mode to enhance the overall gaming experience.
When it comes to performance, both are nearly on par, with the A12 Bionic taking the lead in single core performance. But when it comes to being a future-ready chipset, the 855 is fighting hard for the top spot. Hopefully, Apple's next-generation chipsets will challenge the Snapdragon 855 and close the gap.
Snapdragon 430 vs 625, which is the best Qualcomm?
Further Reading:
Galaxy S10 vs. iPhone XS: a high-end duel
Apple introduces the iPad Air 10,5 (2022), the affordable alternative to the iPad Pro
Arm GPU Mali-G77: all the details
iPhone 11, will it be love at first sight?
Qualcomm Snapdragon 8cx 5G, the first processor with 5G and 7nm for PC