A few months have already passed since the last Nintendo Direct in September, and according to a new announcement that took place a few moments ago, Nintendo Switch owners would do well to prepare for a new upcoming event. We are not talking about a new Nintendo Direct, but about another one appointment by now customary entirely dedicated to independent experiences Coming soon to Nintendo's hugely popular hybrid console.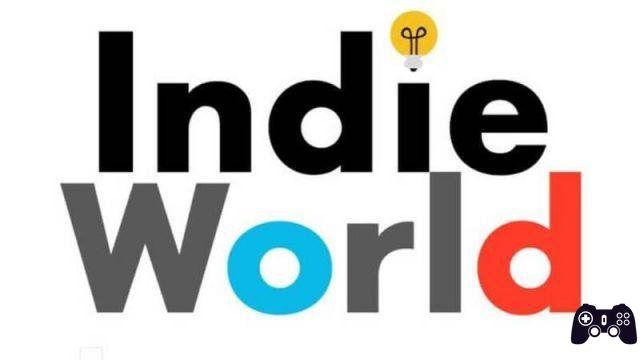 The announcement of a new Indie World came directly from Nintendo's social networks, with the Japanese company revealing all the first information necessary to not miss all the next indie games coming to Nintendo Switch. The Indie World format has already given us many surprises over the years, and the appointment with the new indie games coming to Switch has been missing since last summer, when Cult of the Lamb for Switch was also announced among the many titles.
The next Indie World is imminent, and as Nintendo tells us right now, the event dedicated to the next indie-themed announcements will be broadcast next Wednesday November 9 2022. The event will be broadcast on Nintendo's YouTube channel starting from 18: 00, Spanish time, and will keep us busy for the beauty of 25 minutes full of announcements of new independent video games for Nintendo Switch.
Tune in on Nov. 9 at 9:00 a.m. PT for a new @IndieWorldNA Showcase featuring roughly 25 minutes of information on upcoming indie games headed to Nintendo Switch! #IndieWorld
Watch it live here: https://t.co/hDrAmAABvI pic.twitter.com/l1oo184Kga
- Nintendo of America (@NintendoAmerica) November 7, 2022
Unfortunately at the moment Nintendo stops here with the information, and still does not allow us to better understand what some of the announcements will be the protagonists of the next event. What we can do for hours is to be patient, advising you to keep an eye on the next Nintendo communication moment, especially if you are always curious about independent experiences. The appointment is therefore November 9 with a new Indie World, while there are still no official news for a new main appointment with a Nintendo Direct, but having been there last September it is highly probable that a few more months will have to pass before a new main event dedicated to upcoming releases for Nintendo Switch.